Thanks so much for your interest in sponsorship on SewTara. Sponsorship lasts 1 month.
SQUARE AD IS $10 AND RECTANGLE AD IS $5 AS WE WELCOME 2013!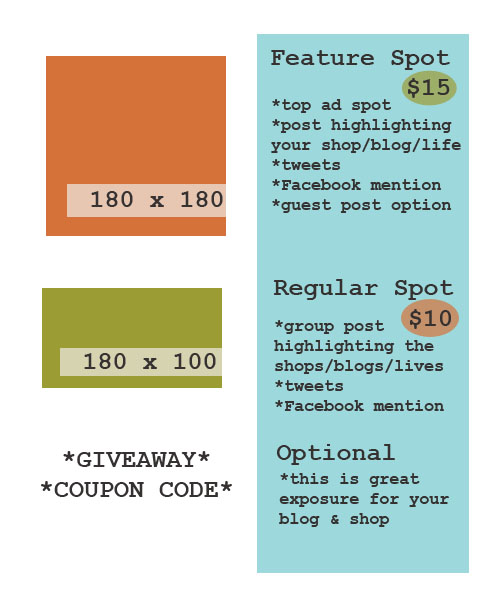 My blog is a daily stop for hundreds of creative types looking for some ideas, inspiration or a peek at what I've been up to. I post Monday-Friday and also post on my Facebook and Twitter regularly.
Latest social media stats (as of July 27th):
- 500+ likes on my Facebook page
- 700+ followers on Twitter
- 500+ followers on Pinterest
Hundreds of people subscribe to my blog in their RSS feeds and many more visit directly on a daily basis.
My Etsy shop is featured in Etsy emails often and has been on the front page many times, driving traffic back to the blog.
Monthly posts will happen mid month-ish, I aim for the 20th. I'll send an email near the start of each month to get things organized.
Please feel free to contact me with any questions, tara@sewtara.com