I'm very excited today!  First I have someone selling me their old Cricut machine.  It's going to come in super handy for my cloth counting books and also scrapbooking and well all other papercrafts.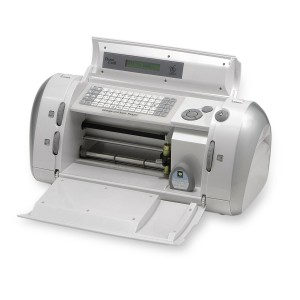 THEN unexpectedly, my hubby asked me if I wanted a sewing machine our friends are selling.  He even came home this morning with a piece of fabric stitched with cute little hearts and leaves and the other fun embroidery designs it does. (You knew that would seal the deal right Tabatha?) How could I say 'no'?  It's a BabyLock, which I know nothing about, hopefully it's pretty user friendly.  My current machine is pretty basic.  He's meeting them later this afternoon and will bring it home for me.   It's like an early Mother's day with so many presents.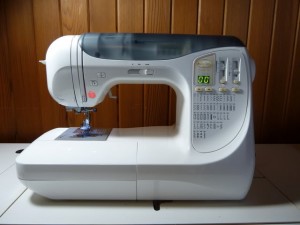 I hope my sewing machine cover fits! I may have to break out One Yard Wonders again!