I've been crazily crafting lately!  I think of something, make it, and as I'm finishing or ironing or stitching new ideas about it pop into my mind, modificiations/enhancements/things to change . . . OR just a whole other project idea entirely!! It's hurting my head.  It's also starting to take it's toll.  Last night, despite promising myself, 'just 1 more show while I craft' I ended up heading to bed at about 1am.  Which is ok if your 19 month old doesn't wake you up at 6:20 :/  I'm hoping I can just keep going until my sleep in day on the weekend, at this rate it will need to be Saturday.
So here are some of the things occupying my time.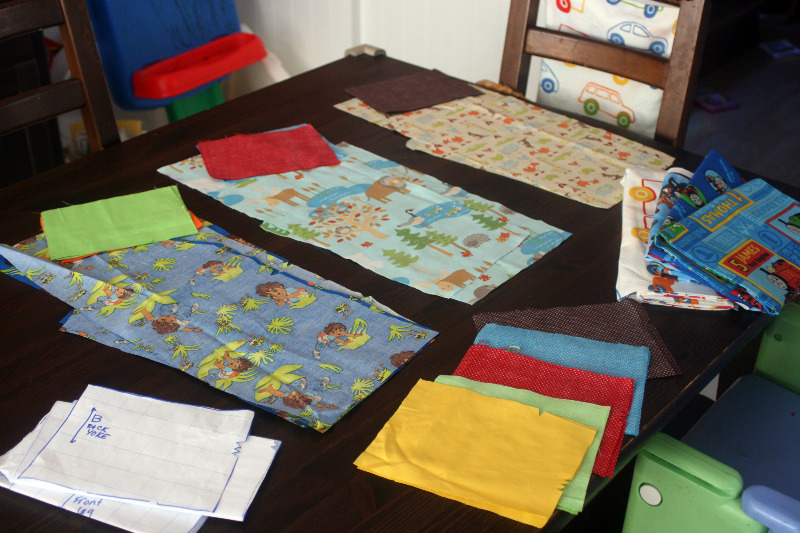 I've also been working on passport covers.  Not sure what lead me in that direction, I suppose I want to travel.  In the past 5 years I've been to so many places – Cuba, the Netherlands, Egypt, England (a few times), France, Germany, Spain on the last day of school everyone was asking me where we were going over the summer and I said 'nowhere'.  People were surprised.  We were in England and Spain last December but I hadn't returned to work yet so they didn't really know about it.  So I suppose instead of traveling this summer I'll feel like I am and create us some cute passport pockets, and some for my shop!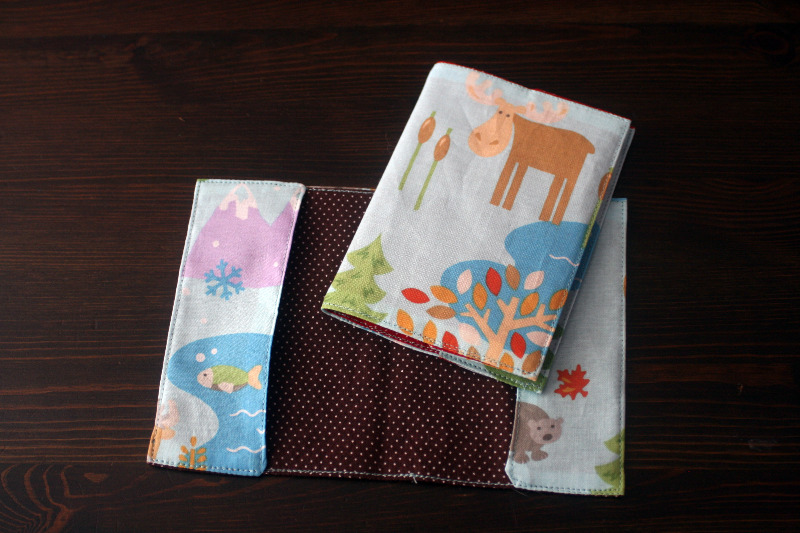 Made these for my boys, the print is super cute it's all full of Canadian things, maple leaves, beavers, moose, fish, and landscapey things it's super fun.  I'm making Nate some reversible pants out of it as well.
Initially I made this one for me but now I'm amending my design and might have to create another one for me.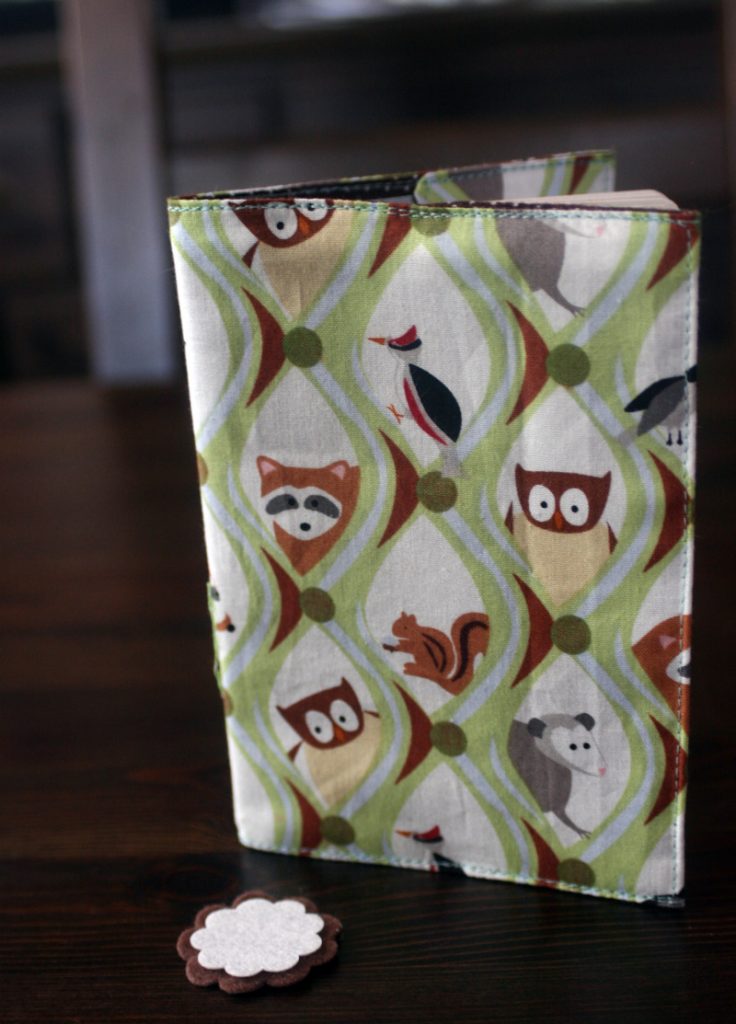 The little cut out felt is for a monogram but I'm not sure where to place it without covering a cute animal peeking out!