Last night while completing 4 cup cozies I took a moment to make myself one since the idea has been in my head for a little bit now.
It felt good to create a to do and then get it to done!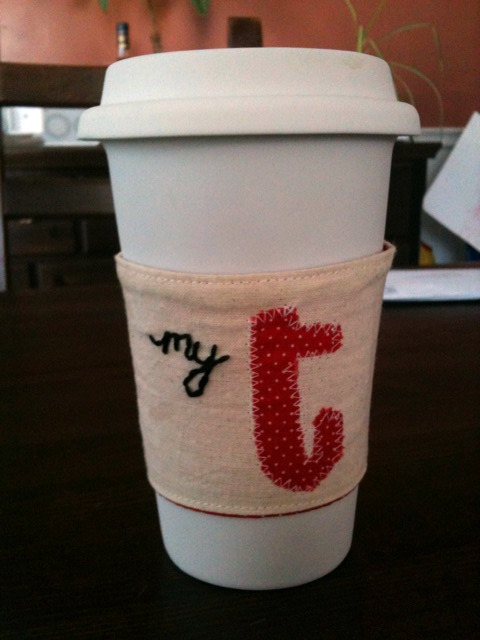 Now that I've basked in the glory of that, off to finish some more orders.
The photo is courtesy of my iphone and therefore not the greatest.