I went to IKEA to buy this little friend to replace my boring table legs and have some more storage for my growing sewing supplies.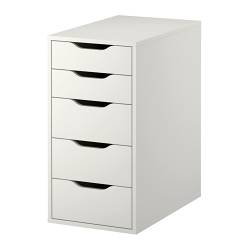 THEN I had the thought that it would be cool to label all the drawers with my Cricut and vinyl.  But then I had an even better idea and used my woodgrain shelf contact paper instead.  It was really easy and I love the way it turned out.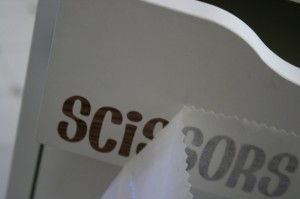 The drawers filled up quickly.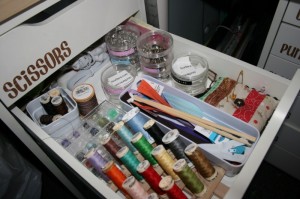 My fabric crush drawer, full of all the prints I can't bear to cut up yet.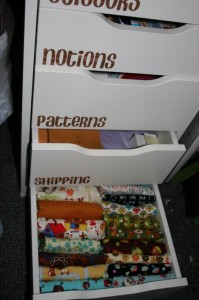 I even labelled my other drawer unit where I keep my papercrafts stuff.  Ignore the mess, thread on the floor and my slipper oh, and jammie bottoms.  Clearly I was prepared for taking a professional shot.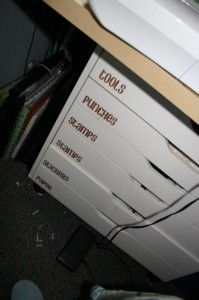 Next on my 'organzing my craft space' wishlist is this,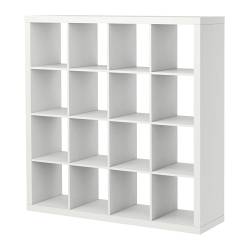 Then I'll fill it with fun storage containers like this,