Wow, I'm swamped!! I've got a bunch of *must* ship items still to get on the way.  Then I have some things to make for friends and people I can see in person, I suppose my weekend tasks.  I changed things up a bit and spent some time Saturday night organizing my craft space in an effort to tidy up our basement, something I know regret since I'm behind on my other TO DOs now.  Note to self – holiday rush is crazy!
Here are some glimpses of things I have accomplished these past few days,
My growing collection of Keyka Lou keychain pouches, well and other pouches.  Plus a cute little donut ornament I was given as a trade for a scrappy pincushion and a crocheted hair clip from my Camp craft swap.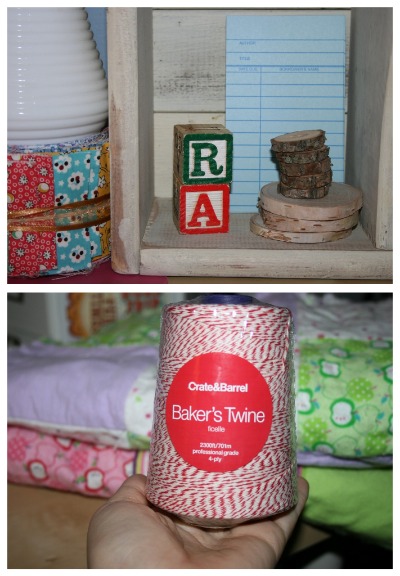 Collection of fun things including some handmade wooden buttons I also picked up at the craft show on the weekend.  I found this GINORMOUS roll of baker's twine at Crate and Barrel!! I've been looking all over for this stuff and short of ordering it on Etsy, haven't been able to locate any.  This is over 700 meters and it was only $9.99!! Score!
I'll be glad when this week is over!  Hope you're all having a productive gear up to the holidays!