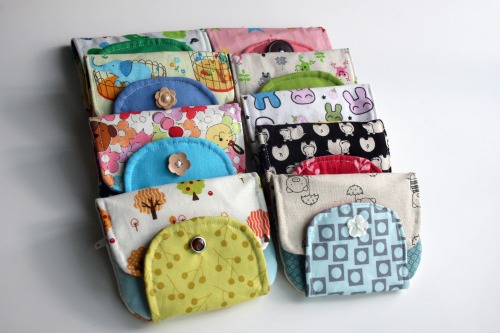 This was my Saturday, 9 zippered pouches. I used all sorts of random scraps and snuck in a lot of my cute Japanese fabrics. These sold really well at my last craft show, they sold out in fact, so I decided to build a bit of a stock. I've been making them since the Create Along on them, plus I love all Keyka Lou's stuff.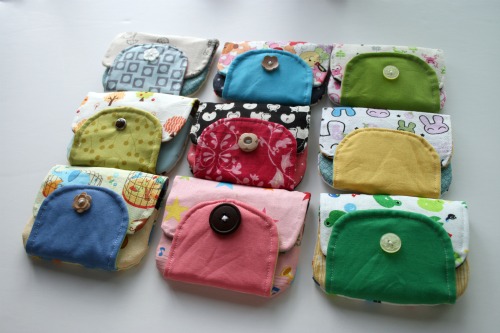 The insides are just as fun.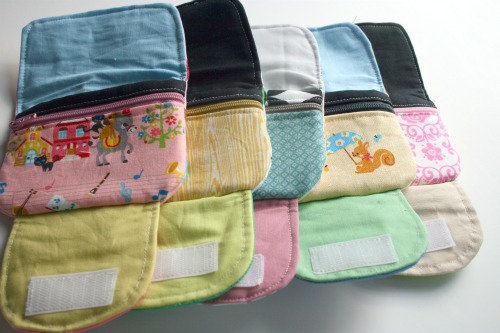 I tried buttons, nothing and even got adventurous and tried my nemesis The Snap again.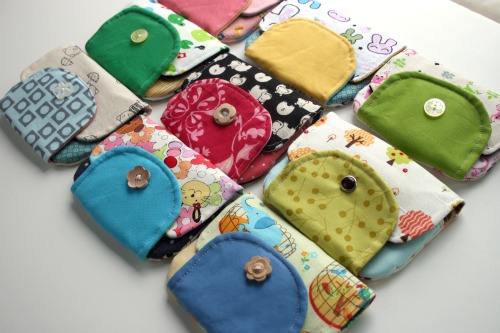 During the last Sew Mama Sew giveaway day I managed to win some charm packs, all solid colours, and I've been using those for bits and pieces on these pouches. If you do a bit of an assembly line and go nuts cutting one day you can sit and sew a whole pile of them in one day. Probably something like 9 of them.