I can't tell you how much I loved this class my Tara Rebman- Quilt-As-You-Go: Patchwork Bags. I have made sooo many. They never fail to get commented on. And they play on my love of making use of scraps!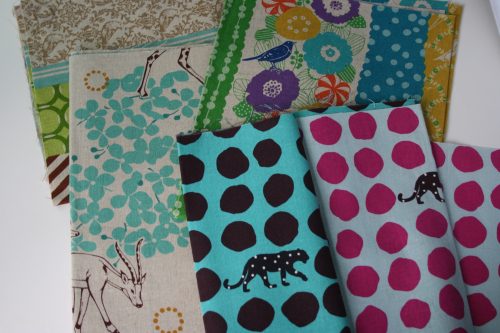 I love Echnio fabrics and I had a vision of making my self a bag using scraps of their prints.  So off I went to Etsy to find a scrap bundle.  I found Mountain of the Dragon and after some chats about 'Will you pretty please ship to Canada?' we sorted out a way to get me some pretties.  Basically I said 'I'm willing to spend $X, send what you can for that amount'.  It's so hard lately with the terrible exchange rate to get things shipped from the US . . .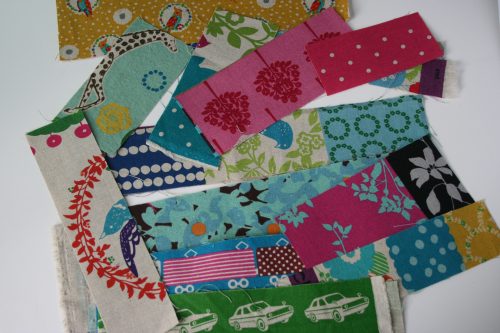 These scraps were perfect! So I set to sewing up my own tote, finally.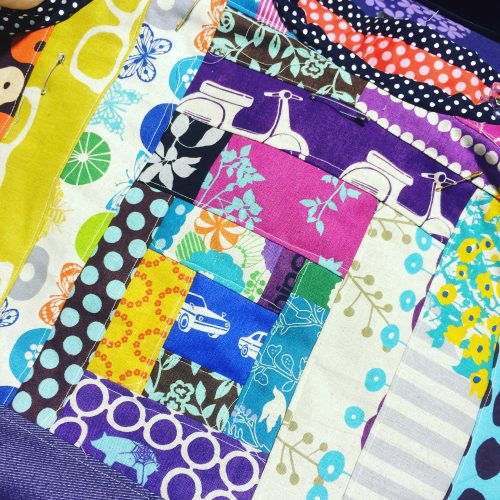 I used some thrifted purple denim at the bottom instead of the usual blue and chose to make use of my pre-made bias tape I purchased from my favourite pattern making gal Michelle Patterns.  Sadly I was missing about 4-5 inches of tape to finish it off! Of course I hadn't measured twice before I started so I had all the tape sewn on the bag and then was missing this one piece.  Luckily thanks to a sad face shout out on Instagram Michelle let me know what the fabric was.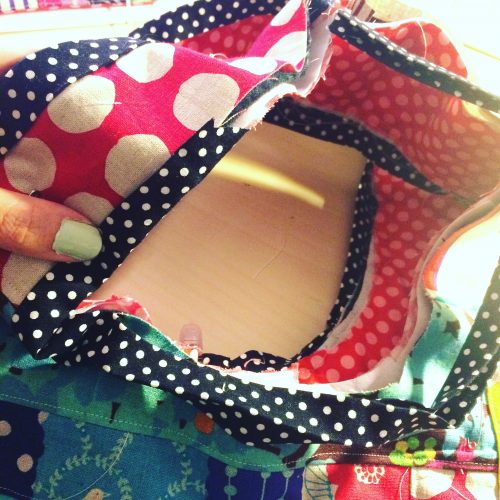 Did, yet another, quick Etsy search and found this shop to order exactly what I needed, and of course a few things more . . . because FABRIC!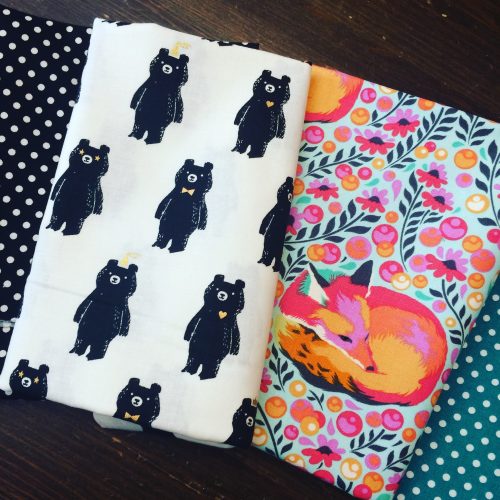 Save
Save
Save