A little while back I signed up for Happy Mail (which was a blast) and ended up with Cristina as a partner. Crazily enough, she lives really, really close and just so happens to run this super cool web site, Craftee.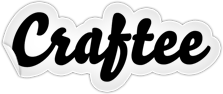 If you're into jewlery, a craft that for some reason intimidates me, there's a great DIY by Kaitlin on how to turn a not so loved piece into some other items.

The site also provides useful links to other awesome crafty things, like how to make these fabric coloured thumbtacks over at How About Orange, something I totally need to try.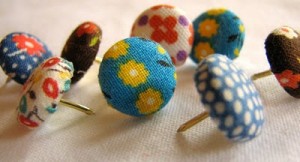 If you're feeling ambitious you can even submit your own crafty articles.  So head over, click around see!