This is my friend Shannon and she's amazing.  I met her years ago at Blissdom Canada.  I signed up to be her roommate without even knowing her.  I arrived at the hotel room we were to share in downtown Toronto on a Friday.  Shannon was coming from British Columbia and there was a medical emergency on her flight.  They had been diverted into the US to land and deal with it.  Things were all crazy and complicated as they were taken off the plan but no one had passports, because it was to be a through Canada flight . . it was a mess.  Apparently she had been Tweeting about it madly but I was busy settling in at the conference and meeting people.  Eventually I heard there was an issue.  So rather than meeting in the lobby or over dinner, Shannon walked into our hotel room while I was sitting in my bed in my jammies at nearly midnight.  It was a sort of 'Hello', 'Hello', 'Good night', 'Good night' sort of deal.  It was pretty funny.
Needless to say since then I've grown to love, love, love her!
A bit ago she started a knitting channel on YouTube, I don't knit but she's amazing and funny and a hoot to watch.  Might be enough to get me knitting!
She's also started sewing recently and opened an Etsy shop, Soxcetera.  She has these great project bags, I've already ordered two, and now project backpacks, like this.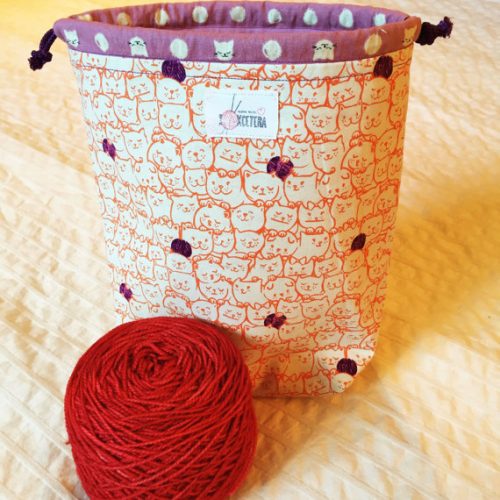 Honestly, how could I resist!?! Look at these amazing prints!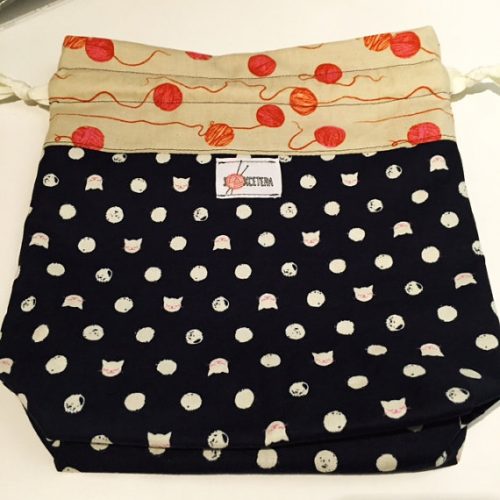 Anyhoo, while there are many tutorials for drawstring bags out there and I could totally whip myself up some here and there I don't mind supporting other handmakery people, especially when they're a friend.
Save