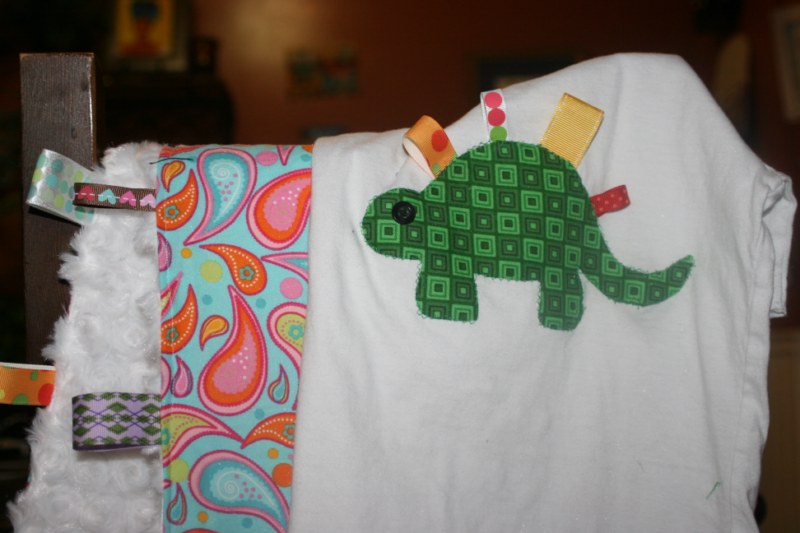 Well I managed to get some time to myself today and was a mad sewing . . . machine?  I made 3 taggie blankies, and I must say working with that soft wonderful minky stuff is a bit of a pain.  Then I made my son a shirt.  I've had the plain white one sitting there for ages and ages.  Since I was in a taggie sort of mood I whipped up a taggie steggie!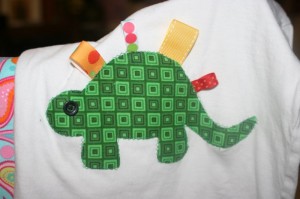 This was the last taggie blankie I made and words cannot describe how totally soft and wonderful the white fuzzy side feels!  Plus the fun bright retro fabric is pretty cool too.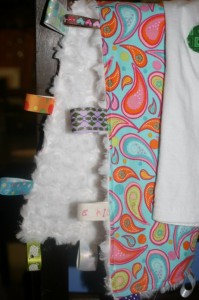 Got a few things lined up to work on while watching a movie.  Let the productivity continue!