I finished my cute little tray for the show. I even sprayed the back with chalkboard paint and figured I might be able to use it as a sign if need be. I wrote on it with one of my bright chalkboard markers, which I finally relocated!

I also made 4 rag quilts to try out. Nothing like adding an item at the last minute! They're really fun to make and I have oodles of flannel to use up. I went on a binge just cutting it all up into squares so it's easy to grab some piles and plan a layout.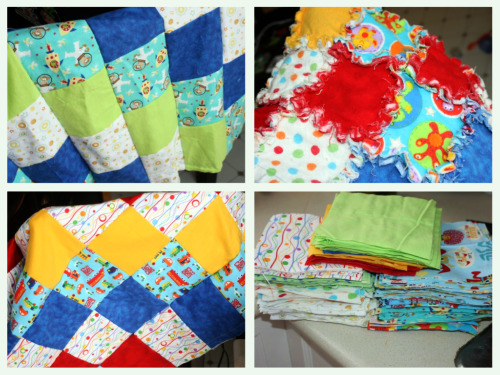 I love the one with the little monkeys and bananas floating in space.  The other ones have vehicles, monsters and aliens.  They're all really fun.  Hoping to get 2 more done tomorrow in some girly colours,
Tomorrow (today?) I'll post some of the ideas I came up with for displays, I think they're super neat!