Ok right now we're dining in Toronto for the non-rehearsal dinner for my BFF's wedding.  So I should be giving her this gift any moment and therefore I can finally show you all!!!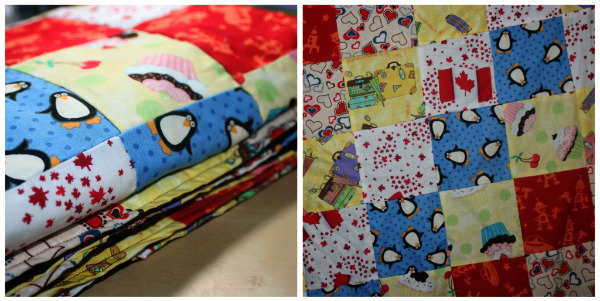 Here's is the wonderful and eclectic snuggle quilt I have created for my lovely BFF and her soon to be hubby.  It took a while to track down and collect all these fabrics that mean something special to them and it makes for one colourful quilt!  The backing is just plain brown in case tehy want to flip it over and actually have it in their living room without it accidentally hypnotizing people.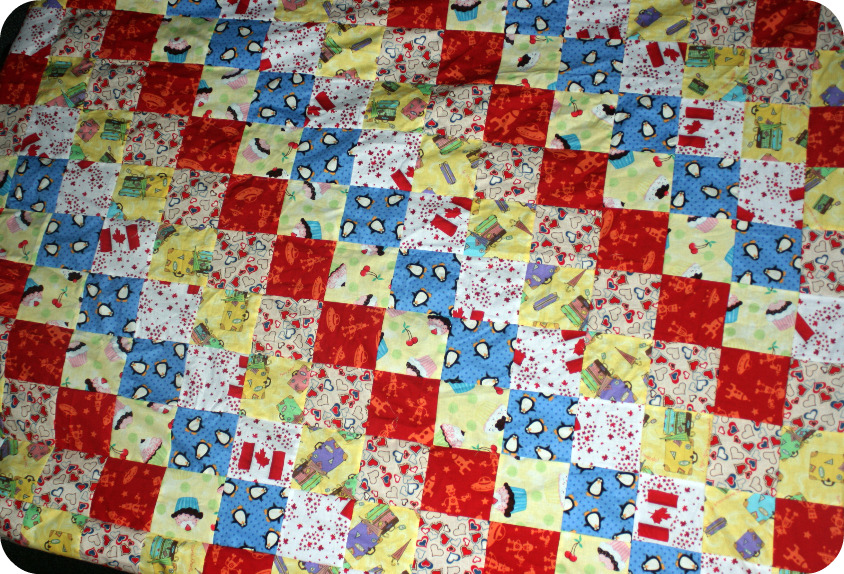 Years and years ago I sat down and created a quilt for myself, which I never actually quilted.  This was my first time stitching through the layers of the quilt and it wasn't as difficult as I thought it would be.  I did stick to the easy route and just stitched around the boarder, the outside row of squares and a box inside to hold the batting in place.  I'm really happy with the result and I'm sure it will provide years of snuggily warmth to my dear friends.