Managed to sneak out to some yard sales 2 weekends ago.  I really wanted to look for an old suitcase to an underbed storage thingie I saw in a Better Homes and Gardens Storage magazine I picked up.  Since I only had 1 kid with me I thought I could quickly stop and check out a yard sale or two.  I made it to 2 and hit jackpot at both!!  The first one was right across the street from me!
Found this cool bar set thingie at my almost neighbours house. She sold me 3 things for $1, so I guess that means I paid $0.33ish for this little gem.  She didn't even know what was inside.  When I shook it and asked, 'what's in there?'  she said 'I don't know it was my Dad's'.  It even has the key!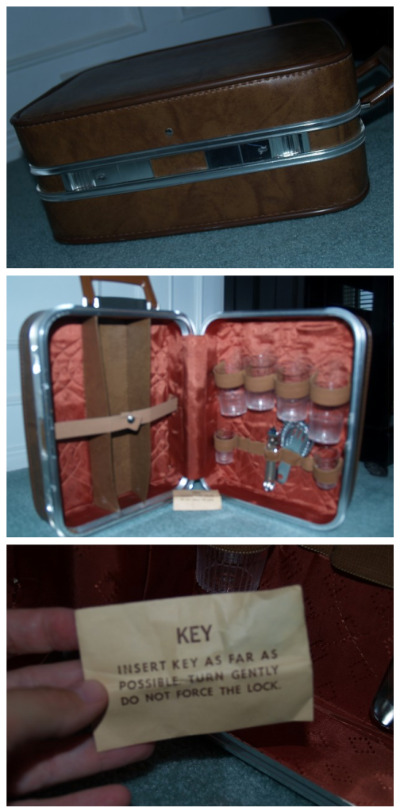 Then I decided to just follow signs if they happened to be along my way to my final destination and I happened upon this lovely find.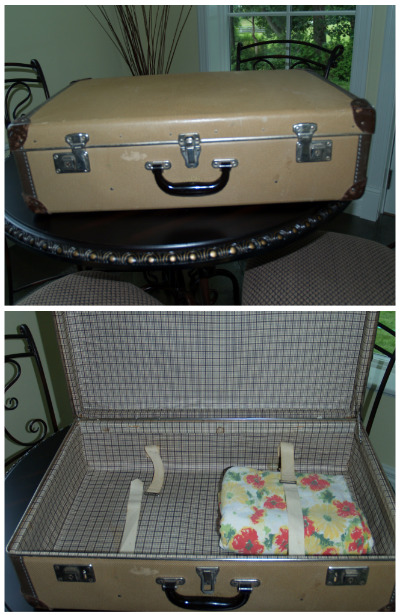 I was so nervous asking how much it was, in my head I was praying they didn't notice how great it was and name some crazy price. She said "$2?" I couldn't believe it! So I just acted kind of cool and said "hmmm . . . . ok I guess". hehe! As I was walking away I heard her say it was her great grandfathers!! Who sells something like that!? It's in wonderful condition. I can't see any year or anything that tells me what year it's from. There is some writing on the front that says "Made in Czechoslovakia" but that's it.
Here's a shot of the project I was hoping to find a suitcase for.  It's in the summer 2010 Storage magazine by Better Homes and Gardens.  I can't bear to cut the top off to use it for the underbed storage, I'll have to keep looking for one suitable for that project.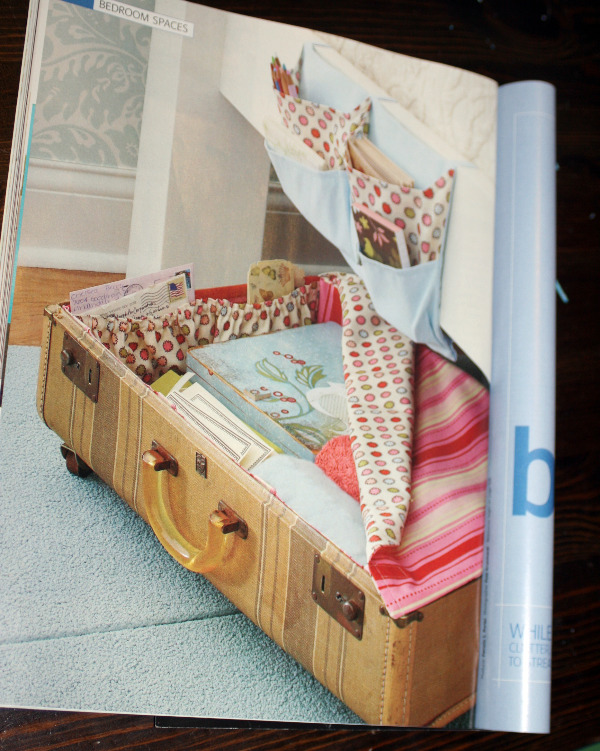 The next weekend I wandered around some sales with some friends and found these awesome dishes! They're in fantastic condition.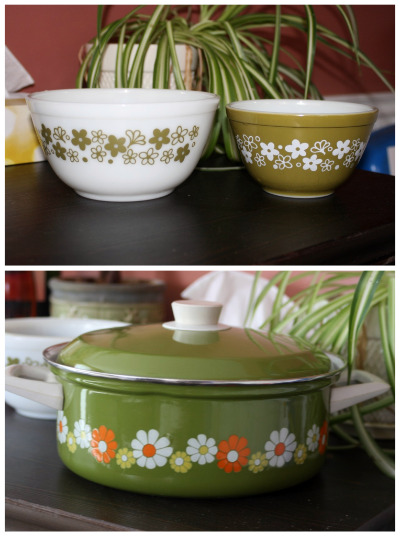 I also grabbed these cute little mugs!  It's a set of 4 and they were all individually wrapped in plastic and then they were sitting in a little cardboard tray and wrapped in plastic again.  They are flawless, such a cute and fun find.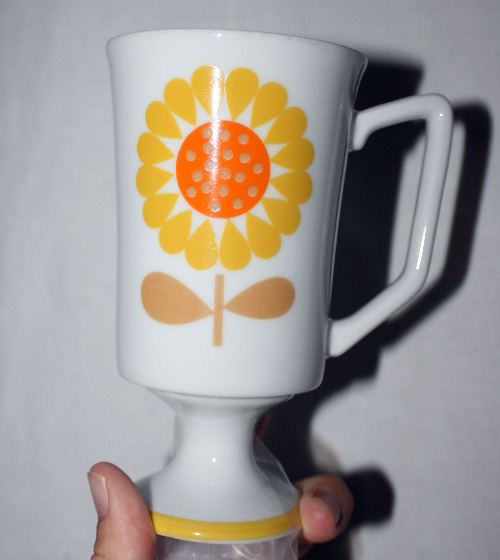 I can't wait to go out again before the summer is over!