I bought this Reisenthel bag today at Solutions.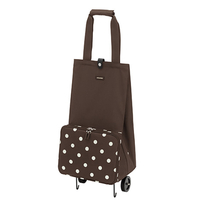 It folds right up into practically nothing! Another good feature if I should happen to sell loads of stuff. Then I can put the things back into the large suitcase and only have to wheel 1 thing out. It will also make a great crafting on the go, overnight, or taking a lot of stuff to work bag.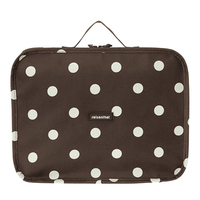 I have 2 craft shows to go to in the next little while and I carry my stock in our large suitcase but I find I'm always scrambling to keep the little things organized, my business cards, tissue paper, bags, signs, cash box . . .  So rather than have to carry in a ton of things I figured I'd be able to wheel in just 2 things and be done.  Oh other than carrying in my 2 display units.