Headed out to the One of a Kind Craft Show on the weekend.  Had a lovely day out wandering and looking at all the pretty things.
I picked up this fun little basket hamper thingie from Lovell designs. It's super handy for all the 'on the go' crafts I'm constantly toting upstairs when I go to bed in the wee hours so I have something to craft while the kids are around in the mornings.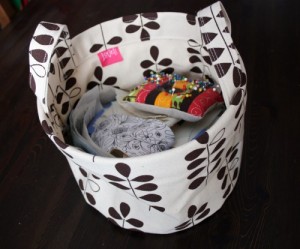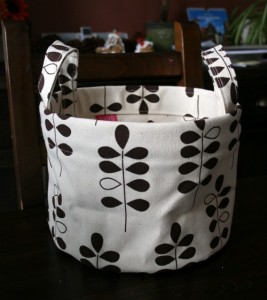 I also got this fun little button from Sister Sister Buttons. They had many silly buttons that made me smile, but I limited myself to this one.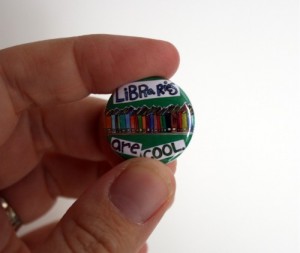 The best find of the day was this old wooden tool box thingie that's been refinished and makes an awesome display for my cup cozies in action! Can't wait to use it on the weekend.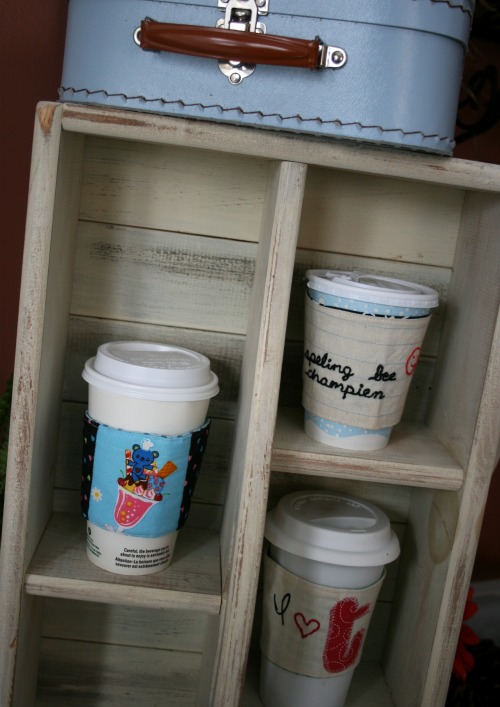 On Sunday, if I've recovered from the inventory building blitz, I'll be sure to link some more of the fun, creative and handmade things I came across at the show.