Spent some time just before the holidays shopping for myself, as I'm sure many of you did. I've become addicted to checking Etsy's front page a few times a day, sometimes even before it's had a chance to change. I've also been in many treasuries lately which has led me clicking around the handmade heaven that is Etsy. Here are some things that arrived last week.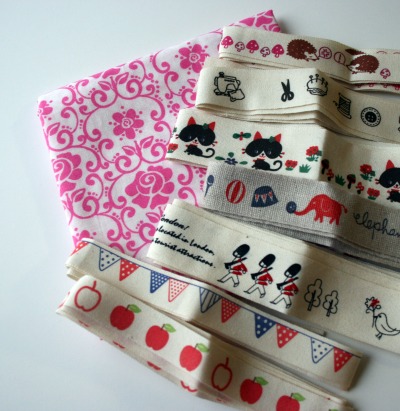 These lovely fabric ribbons from boqinana. The fabric was just bonus!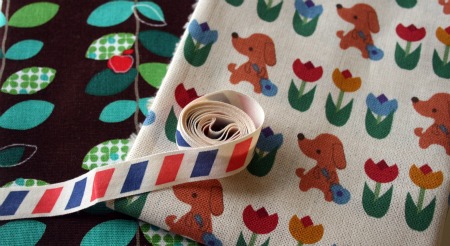 Fun fabric and ribbon from DoodooShop. I have plans for that air mail ribbon, I've been busting with excitement waiting for it to arrive so I can start the project.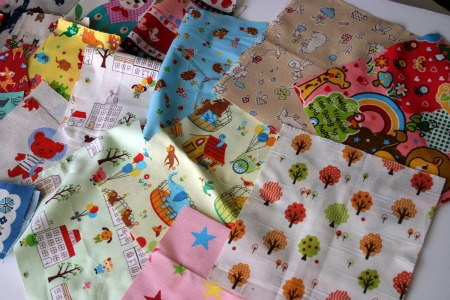 These arrived a while ago and I just didn't get to posting about them yet. Fabric scraps from starlitnest. She apologized for a delay in shipping, which I hadn't really noticed, and said she added some extra fabric to the mix to make it up to me. Isn't it bad enough I have my own stash of scraps but I have to keep buying other people's!?
I also have some pretty masking tapes coming from kimamaya. Should be here shortly. It was probably evil of me to be ordering 'just because' things during the holiday shipping rush. Ooops.