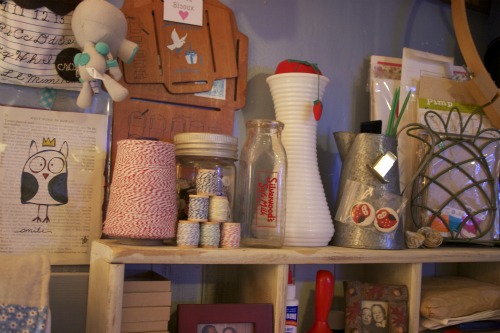 I went to my little corner of the basement fully intending to sew up a storm. But then I didn't really feel like it, so I puttered around, and I tidied up, and I organized . . . in the end it left me with a really nice tidy space and I did eventually get to work.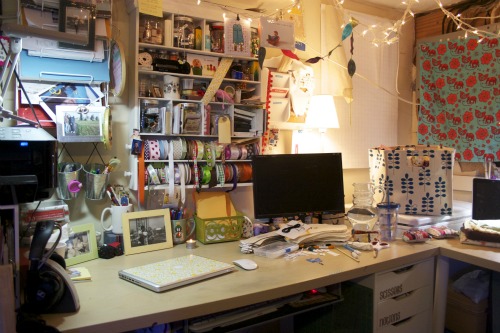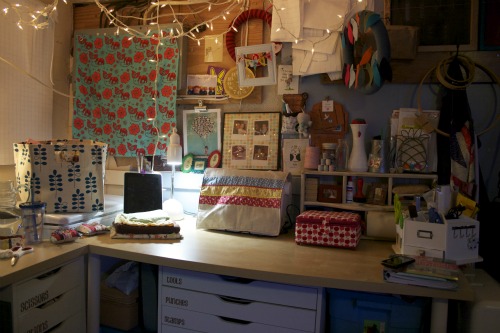 Some fun handmade cards and posters.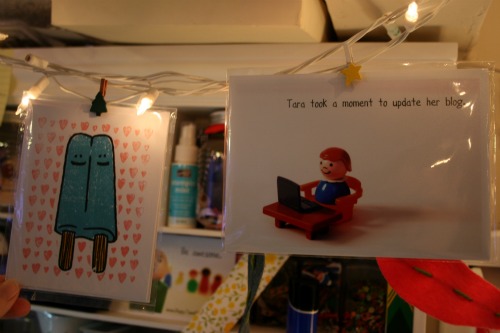 Craft swap goodies and my favourite picture of my Dad. I have an unusual family tree.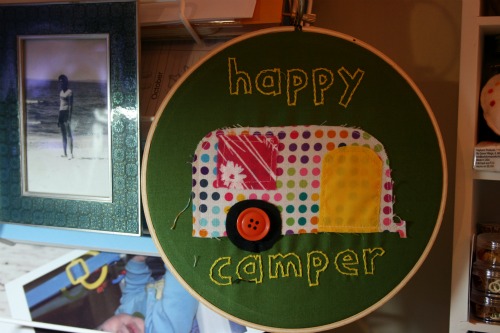 Us at Stonehenge and my creative inspiration embroidery hoop I made.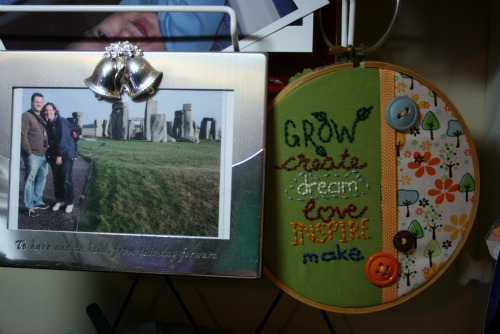 More favourite pics of me and my parents. That black eraser says 'Stonehenge ROCKS!', makes me giggle every time I look at it.