Well hello there! So is everyone as busy as I am? This week is just crazy. I'm having a Christmas-Birthday Extravaganza with my bff on Wednesday, Nate's 3rd birthday party on Thursday, Nate's actual birthday on Friday, the hubby's Christmas with his family on Saturday, Christmas on Sunday and then at about 6pm we head off to a hotel to sleep for the night before we leave for our 6am flight on Monday!
Yipes, it's stressing me out just to type it all. So let's have some fun instead and take a few moments to browse around and visit some awesome ladies. I didn't actually assign homework in this busy, busy month so I've just ran around and found some of the things I like best about my sponsors.
Krista from Thar She Sews!
I love this Baby's First Ornament DIY! It can also be made for anyones anytime Christmas. There's still a few days, get sewing!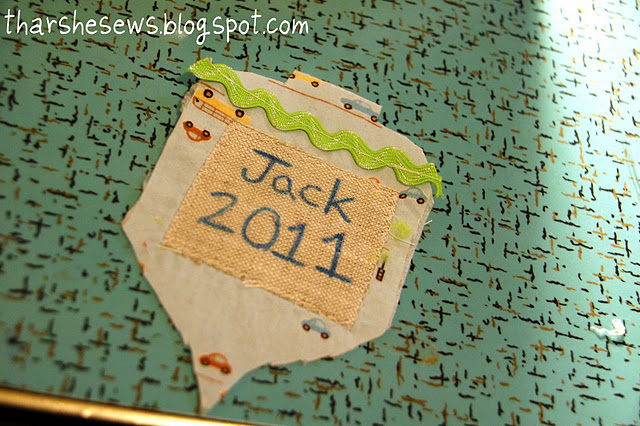 I love the fact that it can be made with scraps!
Katy from The Funky Monkey here is her shop.
This giraffe hair clip holder is really cute . . . wonder if I could use it.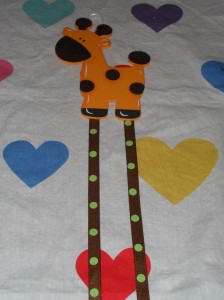 Janee from Yellow Bird Yellow Beard
I know I just made some soft blocks for a friend but how cool are these ones with this fun cloud pattern? I'm also crushing on George.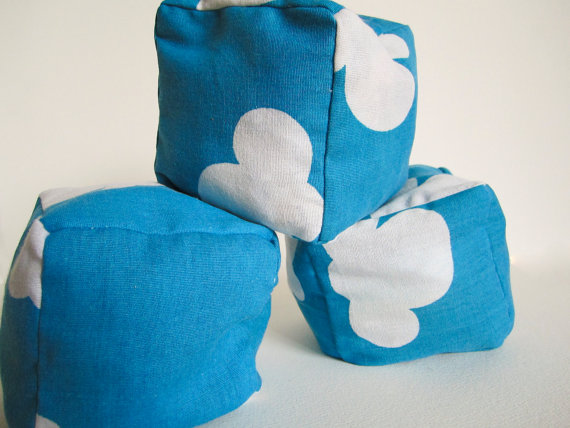 Sara from Sarbear's Journey
I love this earring DIY Sara shares on her blog. It's a new goal of mine to accessorize more and that's lead me to the problem of storing said accessories. This is a great solution for earring overpopulation.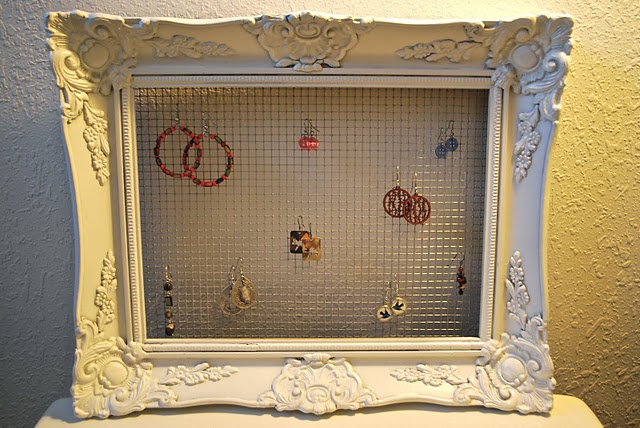 Faith over at the Bartering Blogger is just super giving. She's always linking people, sharing the love and well, bartering. Pop on over if your RSS feed is in need of some more great blogs and creative ladies.

My photographer friend Joanna takes awesome pics (handy isn't it) she's got a lovely website and a Facebook page. We've been doing shows together and we've been making magnets too. She's got a shop too but with a little wee baby at home she's kinda busy. She took this great photo of Nate's little toes when he was just 6 or so months old.