My mom bought me a really nice fluffy soft blanket for my birthday a few years ago. It lives in a basket next to the couch. It's cozy. However, when it's not in the basket it's wrapped around one of my children! I can't get a turn with my own blankie!! So I decided to make my own.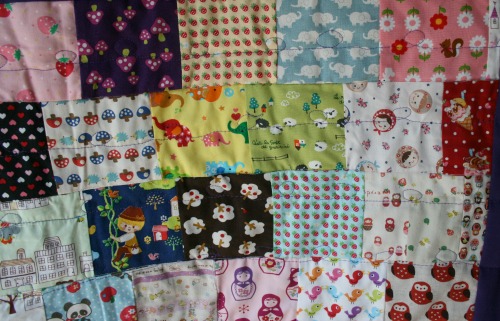 I went with squares of Japanese fabrics and just tried to use a bunch of a favourites. It's pretty busy.
For the top stitching I used free motion quilting. I'm *very* new at that so it's quite wonky in places but that's ok, it's my blankie and I made it with love.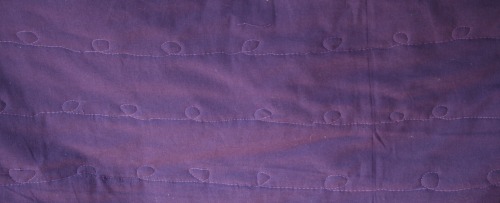 I just have to do some trimming and squaring up and then bind it. Off to cut the fabric for that now!