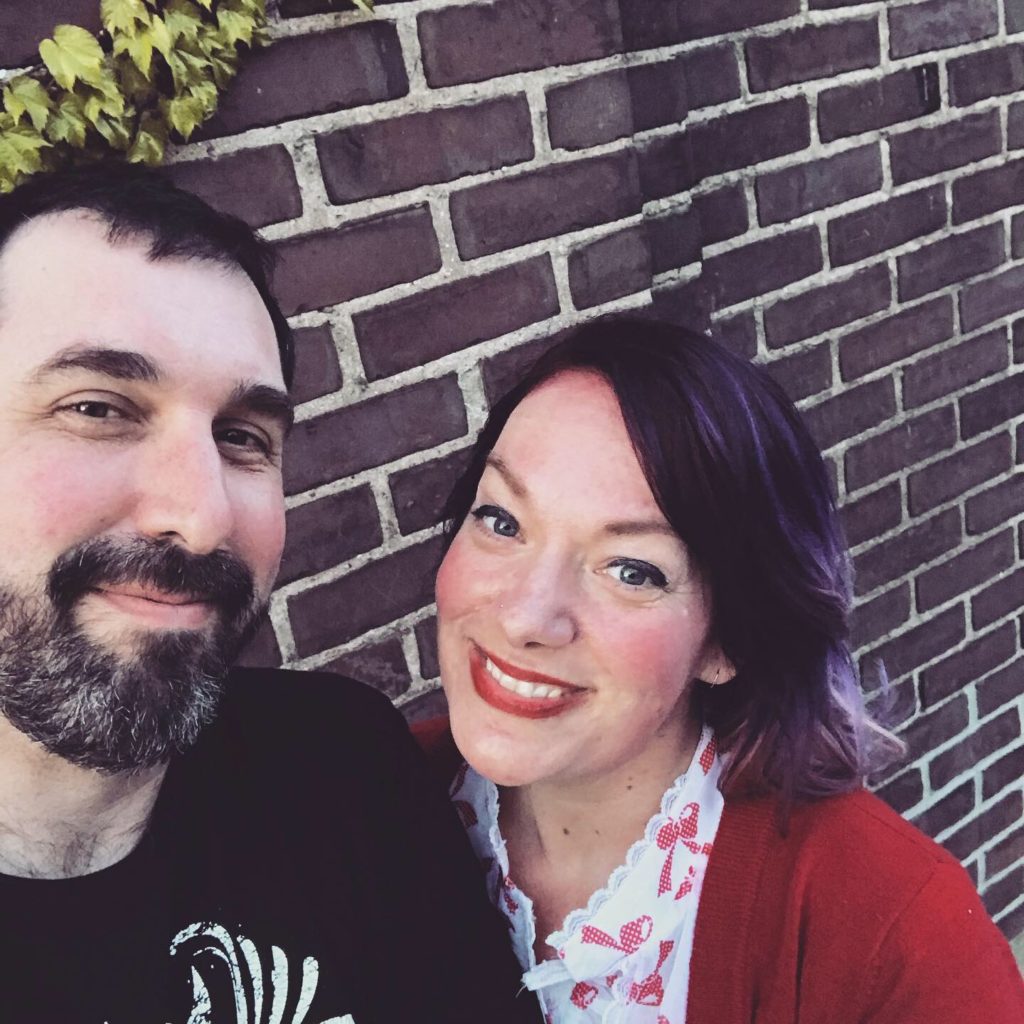 Once again we headed out to Port Dover for a weekend away with the perks of me learning some fun hair and make up tips from the lovely Ella, aka Miss Victory Violet. I signed up for two Sunday workshops and Saturday the Southside Vixens were hosting the Rockabilly Rev Up so there were some fun activities going on that day. We had dinner at the venue and then stayed to watch jive dance lessons, listen to some music and watch the Pin Up contest.
We had a different room from last year at the massive Clommel Castle. It was a nice little room but had a shared bathroom which I didn't realise when booking so we spent a large amount of time stressing about how to know if someone else was in there or not. Basically at check out the owner informed us that she had locked the door to the other room making it a private bathroom!
The first workshop was a hair and make up lesson. It was the same one I had participated in last year but I was happy to do it again and refresh my mind on how to do a 50's style brush out. I had to set my hair the night before and sleep on the curls, which is always fun.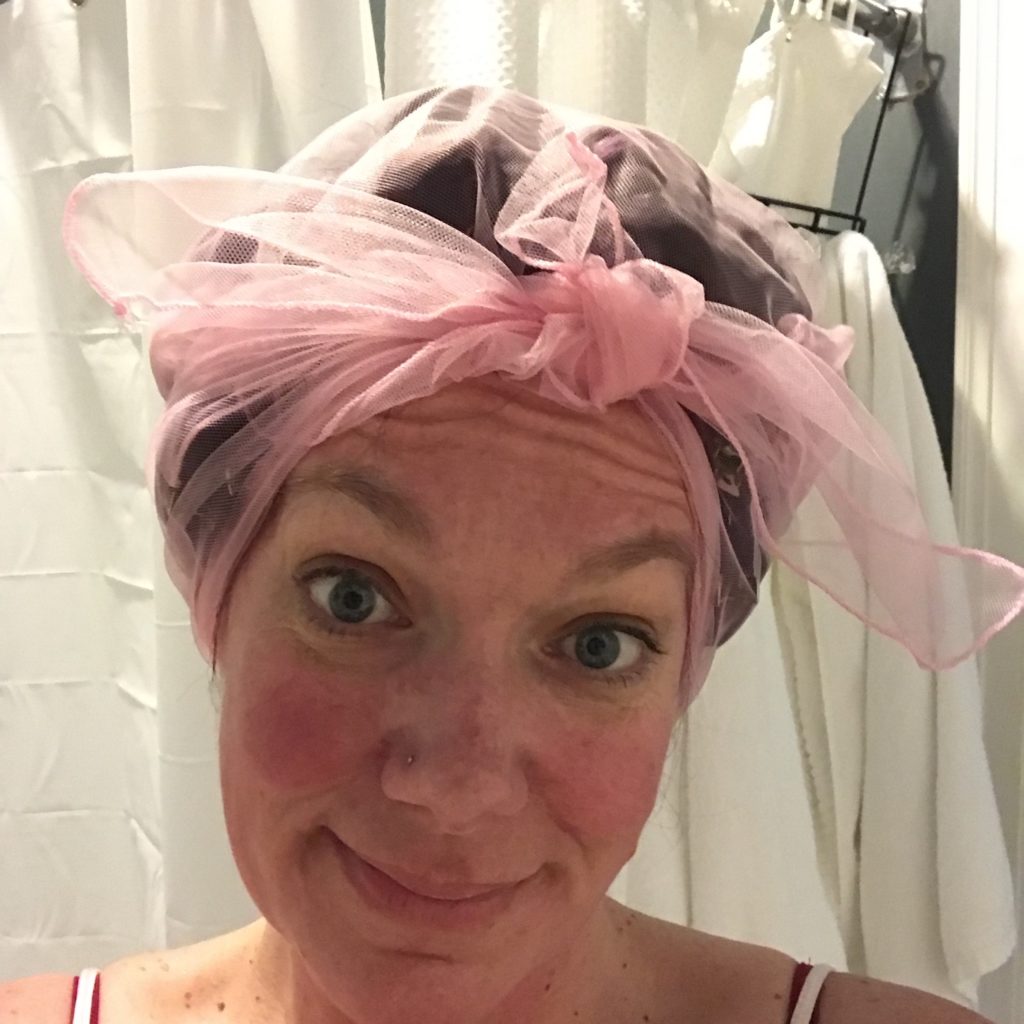 Ella used the also lovely Miss Boom Boom Knox as her hair and make up model (who is also the owner of Retro Peaches FYI).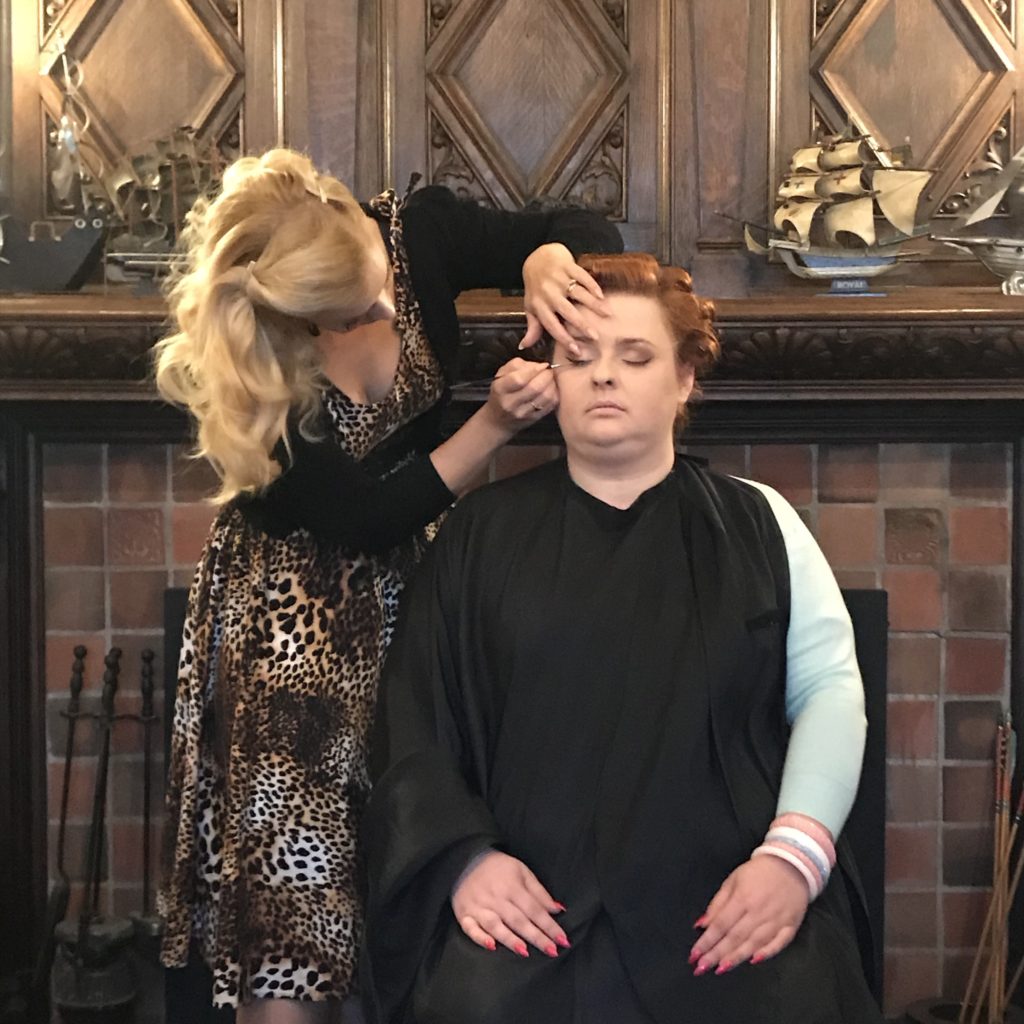 I was happy with my 50's brush out, seems I was able to remember and apply some techniques from last year.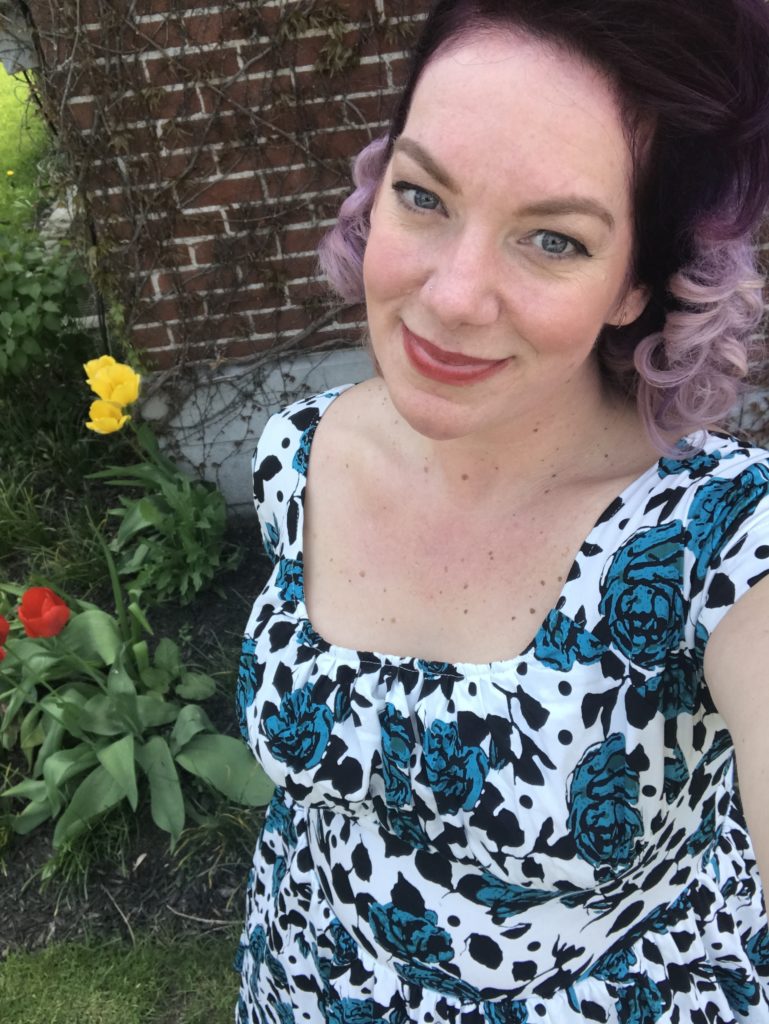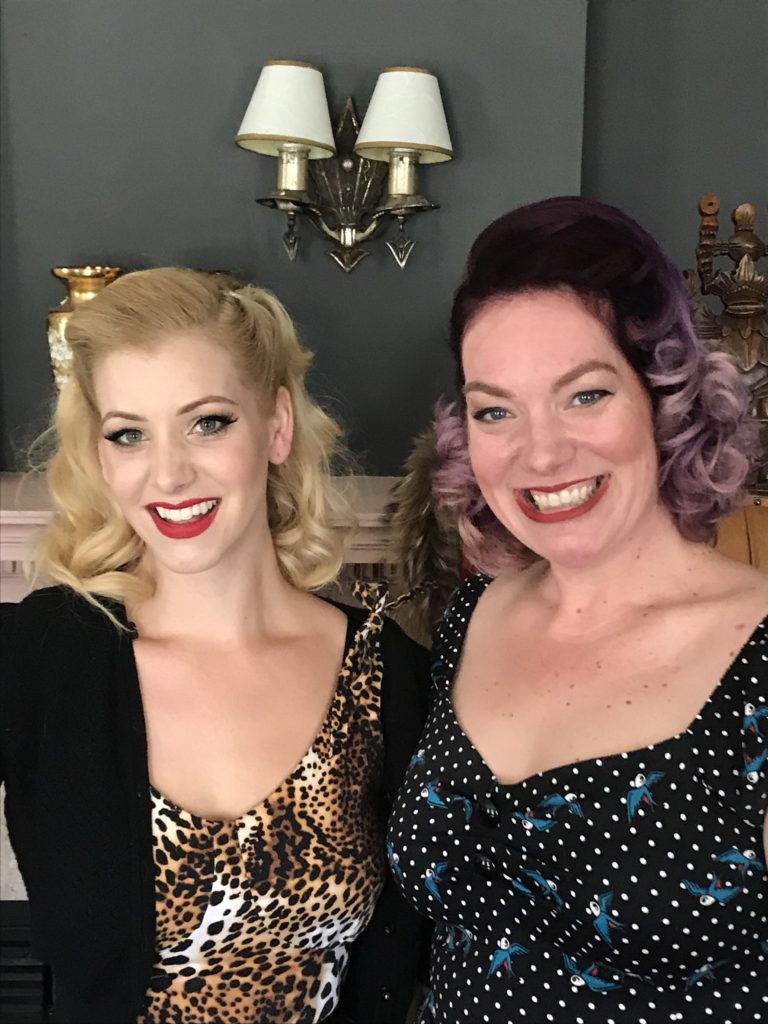 We then carried on after a little lunch break and tried our hands at a poodle hair cut, like Lucielle Ball used to wear all the time. Mine didn't go so well. I admitted defeat.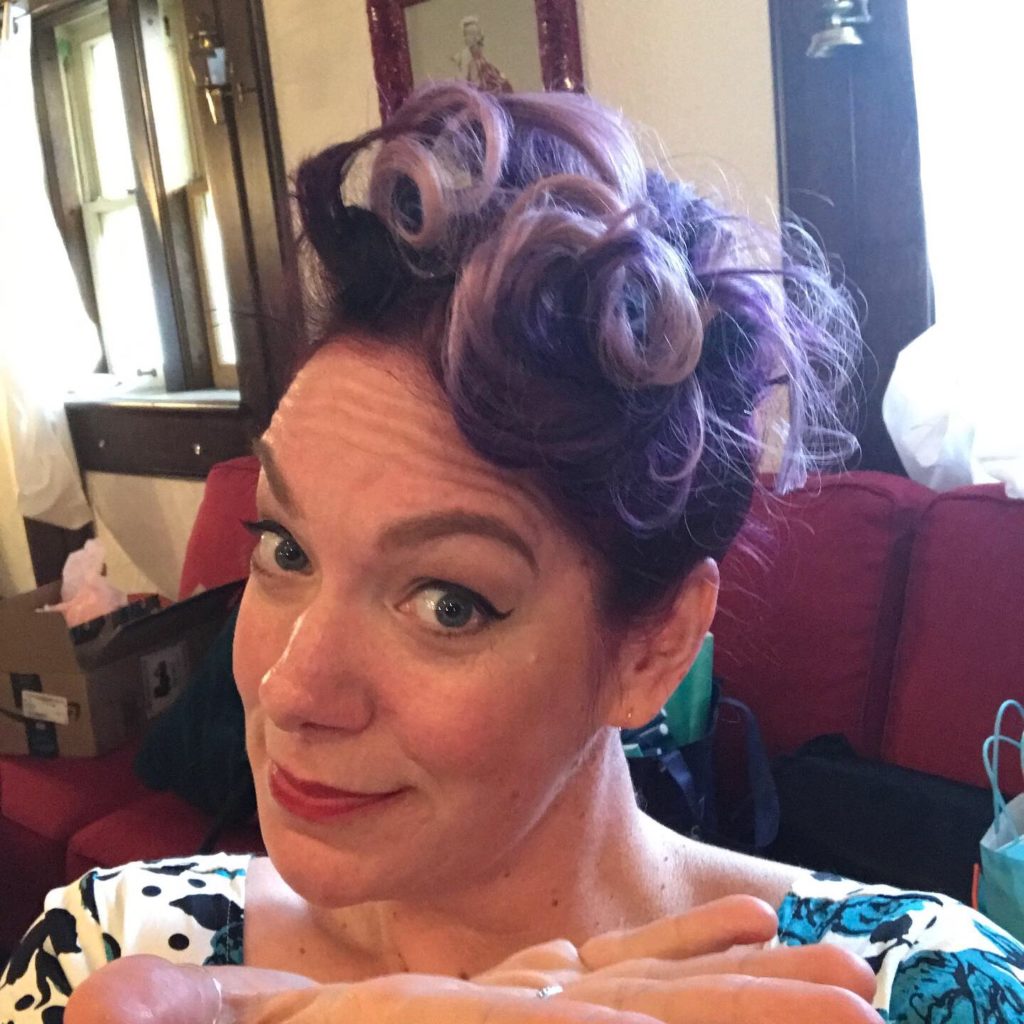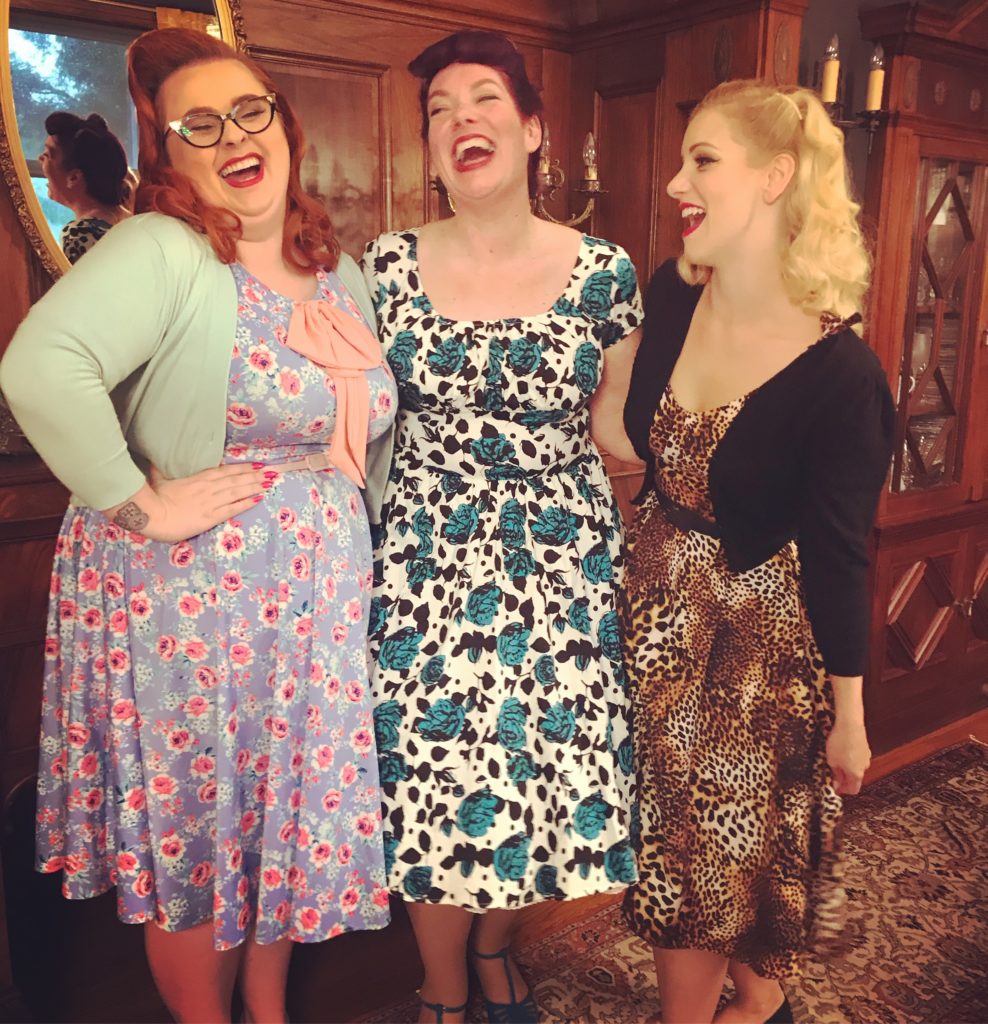 We also worked on victory rolls and a gibson roll. It went really well! I had a hard time with the bumper bangs because I have shorter bangs and haircute than are ideal for the style. But I made it work, mostly with lots of hairspray.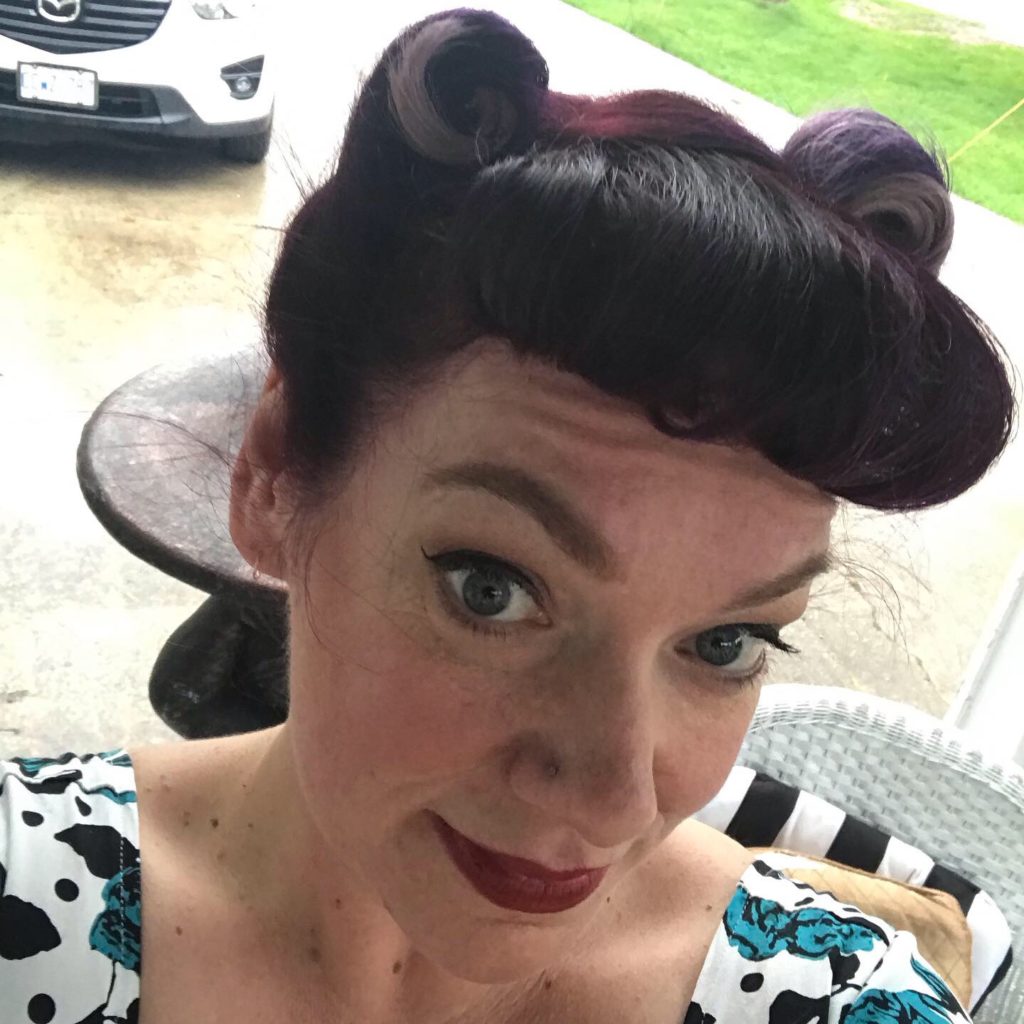 Poorly lit drive home but stopped for dinner at a restaurant photo to show the back.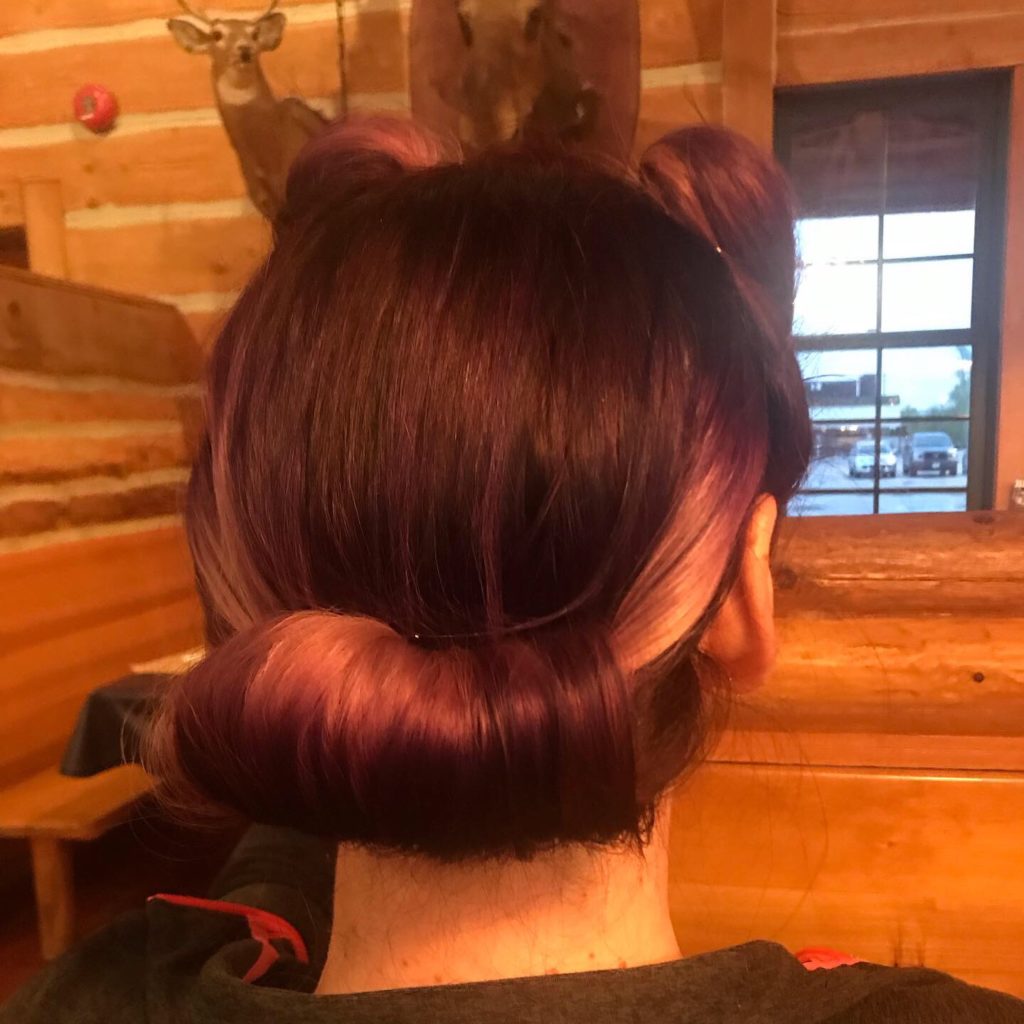 Now I just have to work up the courage to try all these looks myself and not wait for a workshop and expert handy to give it a go!