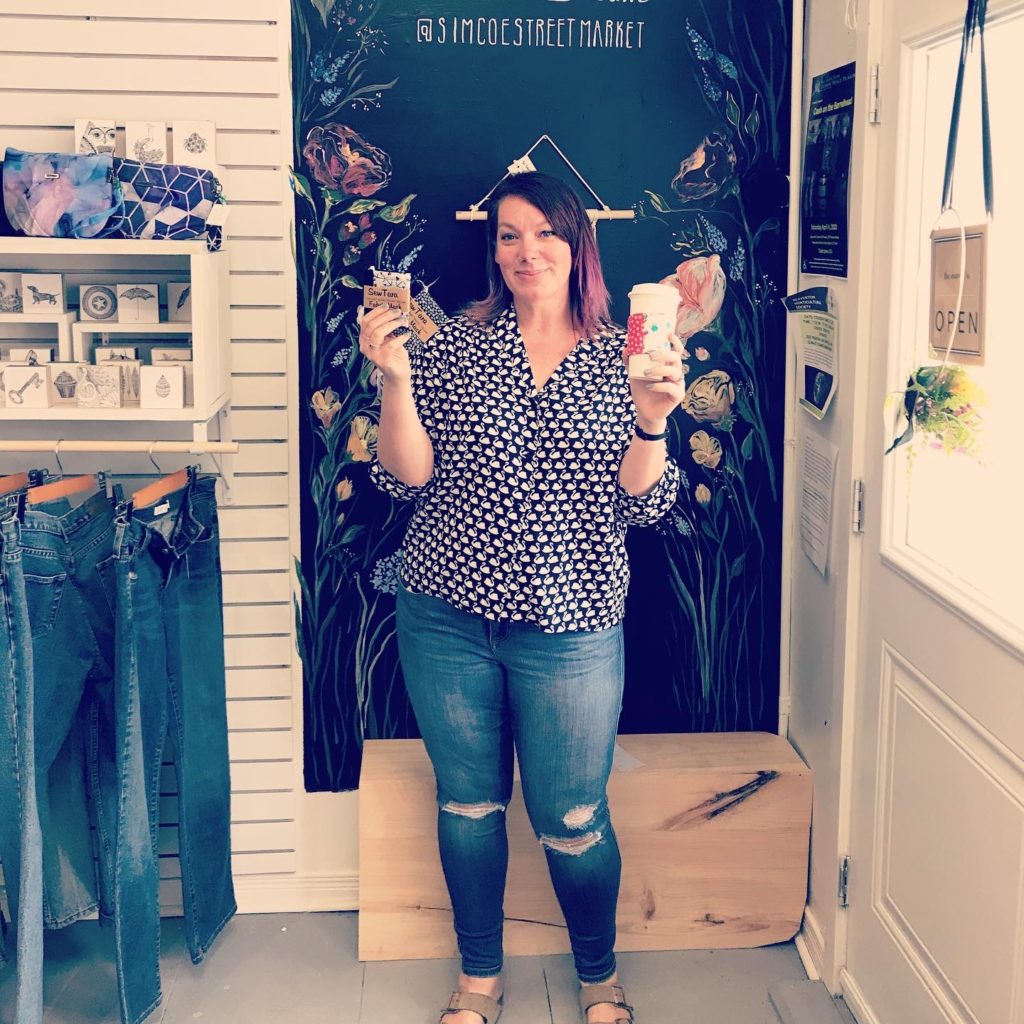 With the lack of craft shows and inability to be a vendor in person I've been on a mission to have my items in local small businesses. I've been working for a while with Isabella's cafe and look forward to being able to pop in again for a tea and some tasty treats.
Recently I added two new storefronts to my list. Toe Beans Cat Cafe in Port Hope where you can adopt the cute furry little friends who are lounging about. Lots of info is on their Facebook page. They have a selection of my scrappy cup cozies and magnets made specifically with cat themed prints. I donated my time and did some sewing for them and was surprise rewarded with a box of baked goods which I must say were delicious and adorable!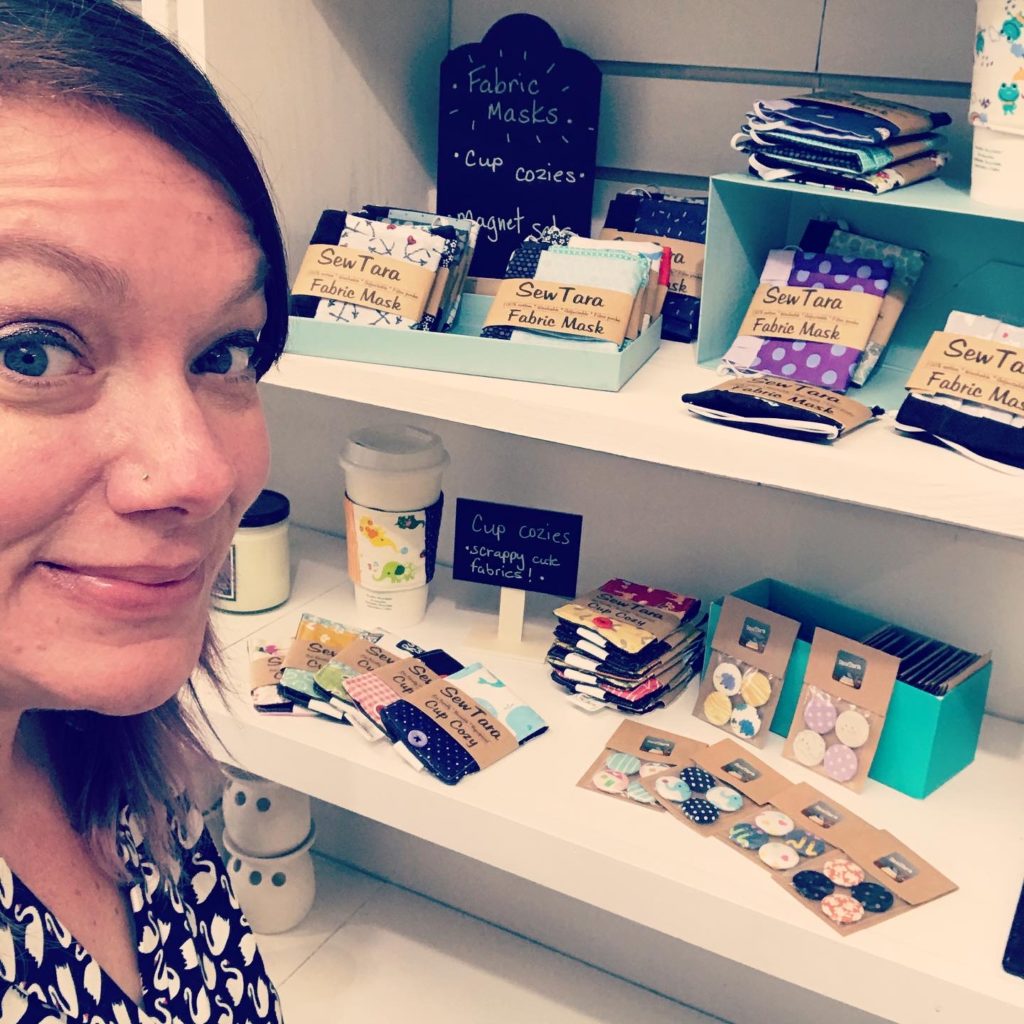 I've also stocked, and now restocked Simcoe Street Market with my masks, scrappy cup cozies and magnets. Located in beautiful Beaverton on the cute little main street the shop is full of the lovely creations of many, many talented makers. Definitely worth checking out and browsing the wares.