Honest I did drive to Chicago, well mostly I passengered, but I was there!  Here's my 1 pic to prove it.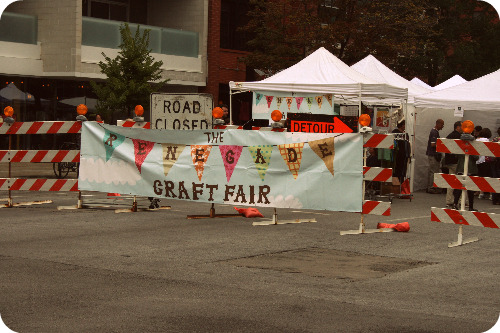 Yep, that's it the one picture I took at the craft fair.  We just got so busy wandering around and looking at all the cool stuff I didn't really take the camera out again.  Silly me.  I even stopped at the RVA booth and met Elsie, again no pic. Add to that the fact it's taken me a whole week to write about the trip and I'm kind of failing at this road trip documenting thing.  I've been soooo busy with back to school-ness, catching up on orders and just life in general!
I did manage to get some pictures of the city though.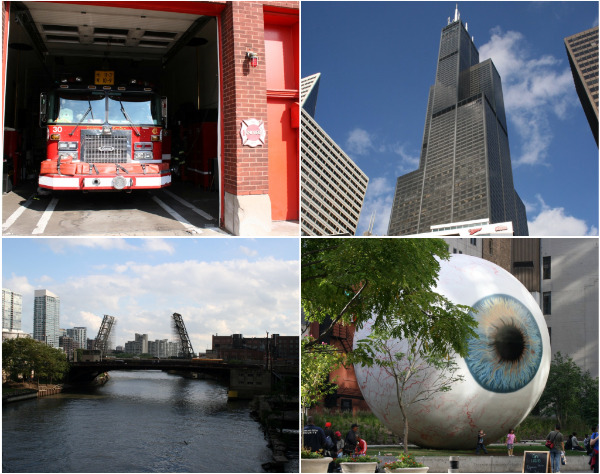 We walked a whole ton!  I was a big party pooper and didn't want to pay $16 to head up the Willis Tower, I'm sorry bff, forgive me.  So we did a lot of wandering and general checking things out.  There was, of course, a stop for deep dish pizza.  It was INSANELY HUGE!  The picture doesn't do it justice but it was basically like a huge piece of pie only it was pizza.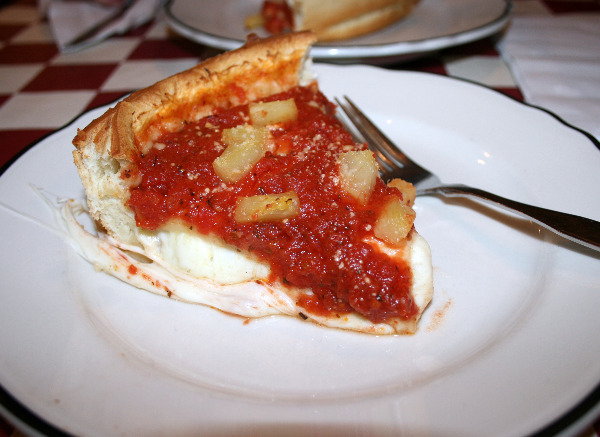 After struggling to eat 2 slices each we left with the other 2 in a take out container and wandered the streets.  Realising we'd have no where to put our pizza on our 9 hour road trip home and night in a hotel we passed it on to a homeless man.  He asked for change and we gave him pizza.
I loved the way the subway ran on top of the streets, I know it's probably not really that awesome but it was new to me and therefore cool.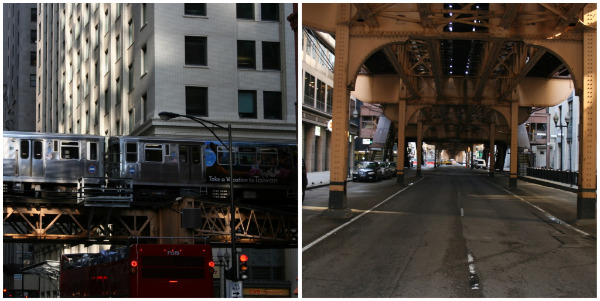 We kept walking around as it got dark, despite the fact that we still had a 4+hour drive to our hotel room.  I really wanted to check out Navy Pier but, foolishly, I led us in the general direction of it which proved to be a dead end street that was on much higher ground than the pier, and separated from it by 2 highways.  Next time Chicago.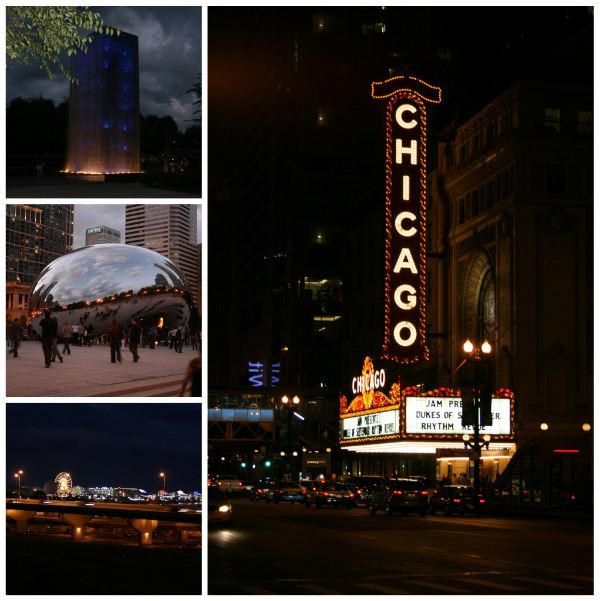 I'll find some time this week to share my purchases and some link love for the fun sellers I saw.