Thanks to a post over on Keyka Lou I was enlightened to the fact that people sell scraps on Etsy.  Cute fun little packets of odds and ends of fabric from their stashes.   So off to Etsy I went to do a little search.  I think I got a little carried away.
I went to The Hey Day Shop and couldn't decide between the 3 stash listings she had for sale, so I bought them all.

There's even more listed right now . . must . . . resist . . .
I also went to Funky Good Stuff and picked up 2 bundles. It arrived yesterday and it was full of a bunch of cute fairy tale fabrics! Snow White, Little Miss Muffet, Goldilocks and Rapunzel, they're all so cute.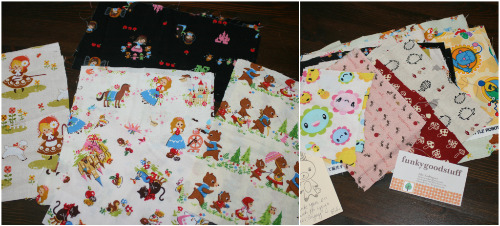 Finally I picked up some cute bird themed scraps from Starlit Nest who has odds and ends for sale and even offers a subscription program that lasts 6 months of fun scraps arriving in your mail box every month!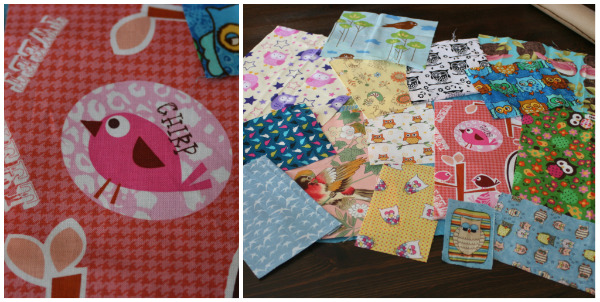 Oh AND I had some fun ordering some cute fat quarters from Bytinster. There's some really adorable stuff there right now! I'm loving these.