The lovely ladies I worked with in my classroom love flip flops and someone brought in a little clutch and they thought it was really cute.  I instantly recognised it as one from KeykaLou and so, any excuse to shop, off I went to buy the pattern!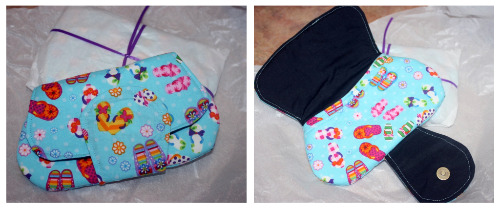 I had a harder time than I thought finding flip flop fabric but etsy pulled through for me.
The pattern was really easy to follow and I'm a sucker for bags, totes and now clutches soooooo I made some more. At the last minute, I think it was Thursday, I decided to make some for my BFF to use on her wedding day and for me to carry with my dress. I managed to make 2, I wanted to keep going but ran out of the clasps. I used some of my cute Michael Miller lovebird fabric. At the last moment I added some ribbon to turn them into wristlets. Had I thought of it earlier I could have made all the ladies in the wedding one, oh well.

Here's mine with the shoes I was supposed to wear but didn't (more on that later).