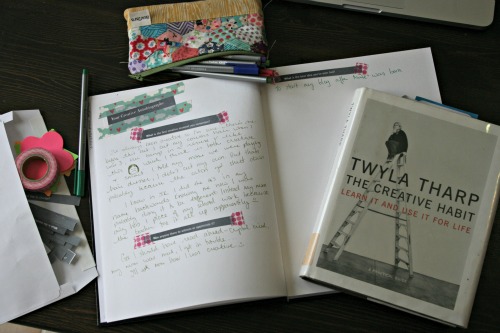 I've been reading The Creative Habit by Twyla Tharp. It's really good. I'm having trouble getting to it with my busy life lately, but report cards are soon to be all done and hopefully I can get back to it in full force.
There's a page of questions to work through, there are many excercises in the book, but I copied those pages and went about answering the questions in a creative way. I cut them into strips and put some washi tape to good use making it pretty.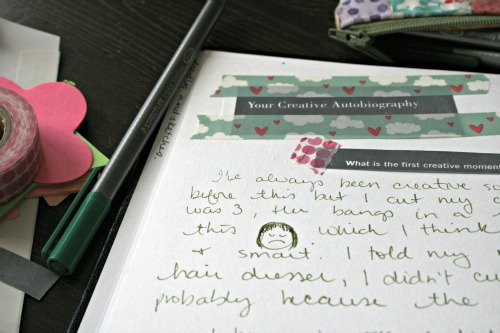 Sadly, I have to return it to the library, I've renewed it a bunch. I think it's time to buy my own copy!