The other night while I was avoiding some of the things I really should have been doing I decided to sew this little guy up. It's one of Keyka Lou's free tutorials. I know I go on about her patterns a lot but I'm totally smitten with them and they're fun, easy and lovely!
Here's my Moleskine cover, it's full of mushroomy goodness.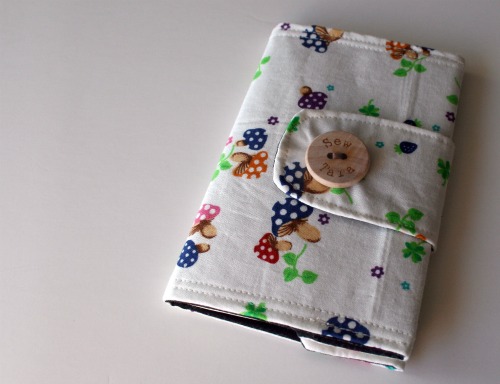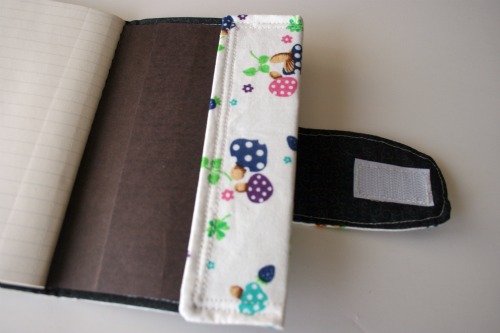 I even made use of one of my SewTara buttons for the first time. Just in case anyone isn't sure who's ideas are inside the little notebook in my purse, now they'll know!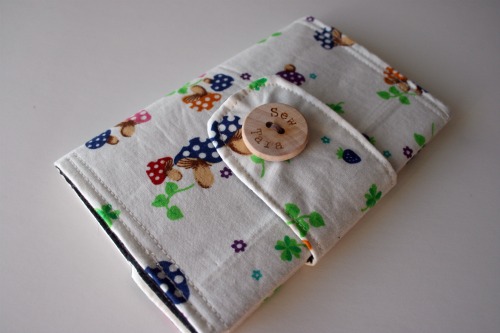 Get your own personalized buttons here.