I make up words. Have you noticed?
On Friday I was super lucky to have 2 fun packages in my mailbox. I had a busy morning so I tossed them in my bag on the way out and ended up opening them at work at the very end of the day. I was dying to open them while on lunch time yard duty but I figured I should watch the kids instead.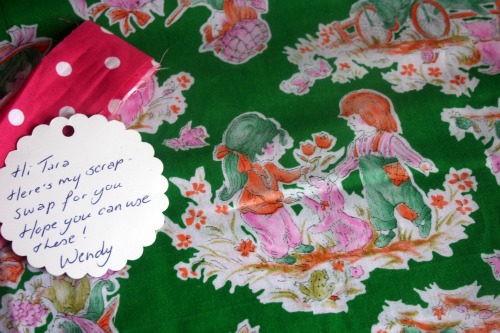 First my scraps from my scrap swap. They came all the way from the Netherlands, and thanks to Wendy for playing twice. I didn't realize until I got her address that she was so far away but then I was really excited to see what sort of different stuff I might get.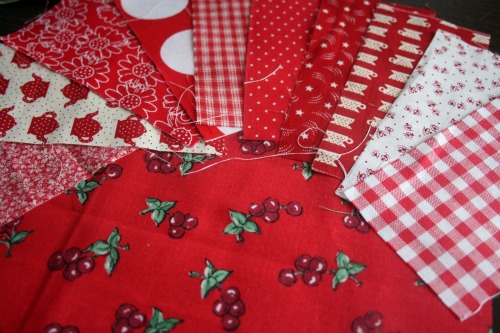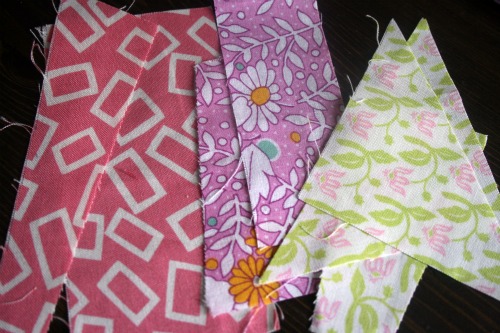 The other package was one of my prizes from the Sew Mama Sew Giveaway Day. I didn't enter all of the giveaways, there were sooooo many. I did click on fellow Canadians to see who's in my neighbourhood being crafty and bloggy. I also clicked on anyone international because if I was going to win something I wanted it to be all exotic and cool. Even just clicking on a slimmed down list I was still bogging down my browser with tabs and spent the whole holiday Monday clicking around the internet. It was crazy.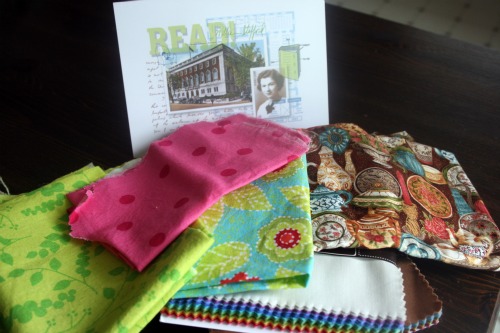 Ok back to my story. I won these 2 charm packs, some more fabric scraps and there was some lovely tea in the package as well. Canadian Ice Wine tea, the entire box smelled so lovely. Thanks Steph for all the goodies.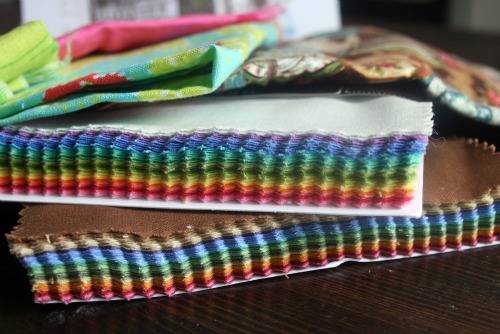 AND I forgot to share this one before I tore it all apart and spread the pieces here and there in my workspace but these are some of my favourite scraps from the pile I got from Janee over at Yellow Bird, Yellow beard.