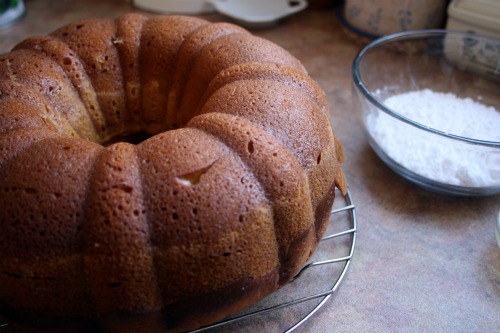 Here's an amazing pumpkin cake recipe I've been making for years. It's an easy one and is so great for cooler days, usually fall but hey I'm just a touch late to the party. It'd be yummy for the holidays too!
Here's what you'll need to gather up,
Dry stuffs
3 cups flour
2 cups granulated sugar
1 tbsp pumpkin pie spice *buy it or better yet, make it*
1 tbsp baking powder
1/4 tsp salt
Wet stuffs
4 large eggs
1/2 cup vegetable oil
15 ounces (a touch under 2 cups) of pumpkin puree
2 tsp vanilla extract
Icing
3/4 cup icing sugar
1 1/2 tbsp lemon
Mix the dry stuffs in a big bowl.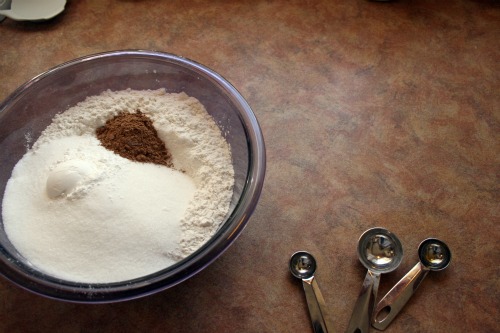 Mix the wet stuffs in another bowl and then add the dry to the wet and mix it all up.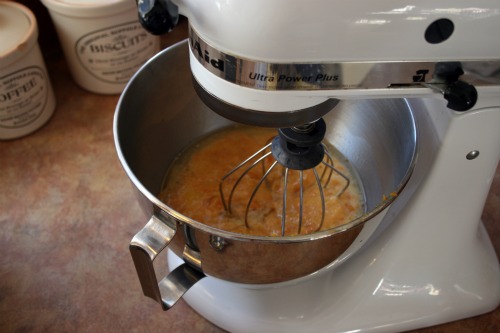 The recipe calls for using a bundt cake pan, I suppose you could use another kind but I have no idea how that would effect the baking time. Plus it looks really cool from a bundt pan, honest. So you need to grease up the pan somehow, I use butter and smear it around the pan with a paper towel.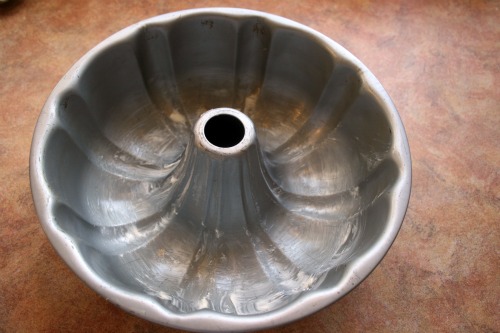 Pour in the batter and level it out a bit.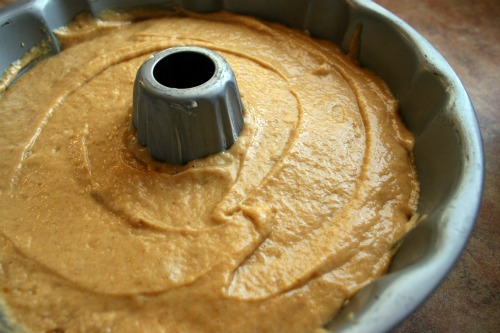 Bake at 375F for 55-60 minutes. When it seems done bring it out and let it cool in the pan for about 15 minutes.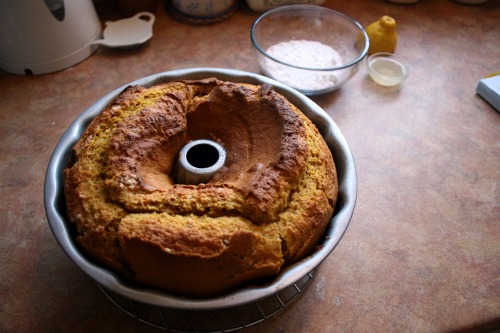 After 15 minutes flip it over and hope that it pops right out in one nice piece. It's going to need to cool a bit more, about 15 minutes, so use this time to make the icing.
Take the icing sugar and add the lemon juice to it. When I first made this it seemed like such a strange combo but it's really great paired with the cake.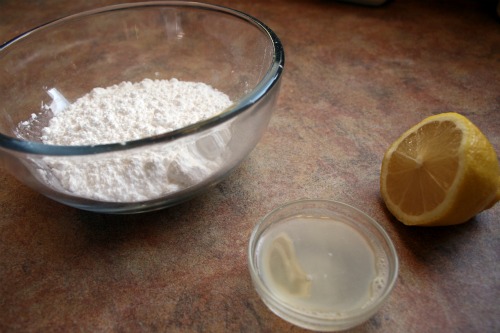 Now here's something I've learned making this over and over – if you're going to serve it right away go ahead and drizzle the icing on top of the cake and let it run down and look all Martha Stewart and gorgeous for a minute before everyone devours it. If you're taking it somewhere or just eating it at home with your family and it's going to take days – keep the icing on the side and just drizzle it on each piece. I find it will soak into the cake and get it all soggy if you let it sit too long. Trust me, the presentation is still great even if you do it piece by piece.