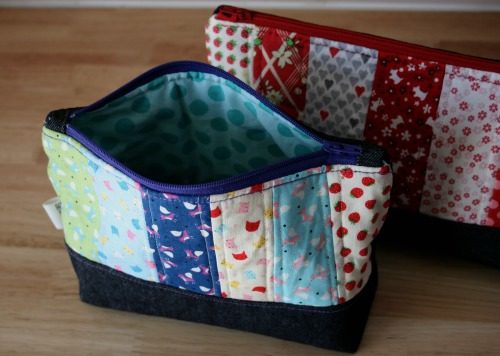 I've gone a bit crazy recently making these scrappy pouches.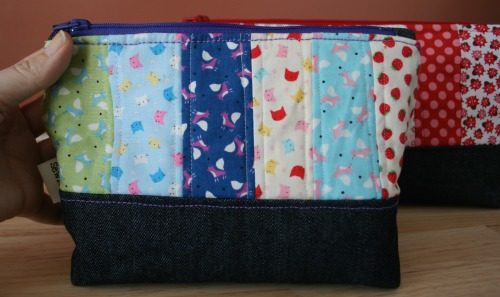 I broke out some of my really fun fabrics and pieced together some fun pouches.  I have so much fabric and so many scraps I made all of these with what I have on hand.  The denim is left over from other projects or repurposed from old jeans.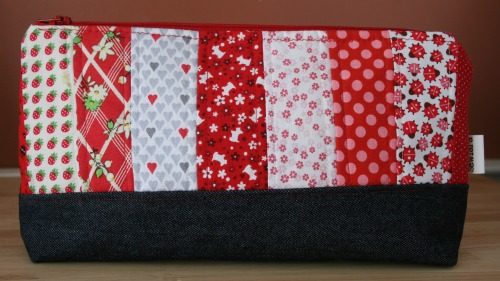 The red one is from a pattern I picked up on Etsy from Imazzpatterns.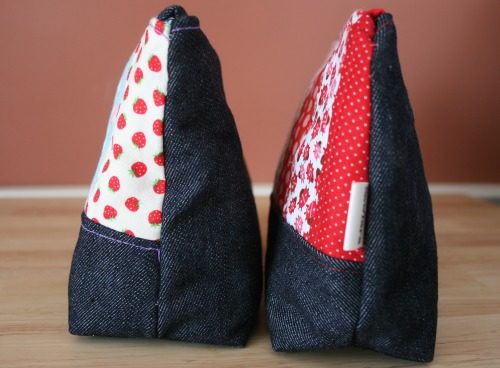 I did some tweaking and made some changes to come up with the multicoloured design.  I played around with the length and the size of the scrappy pieces.