Seems our house is still an explosion of luggage and laundry. So in lieu of an actual useful crafty post allow me to I bring you, 'The things I bought while away on vacation"!
A lovely sewing box from John Lewis. I loved the craft section there and wanted to get more but the first day we went we had the kids and then when we went back it was to a different location and it was also insanely busy with the post Christmas shopping. So I grabbed a sewing box and ran. I would have gotten the slightly bigger one but I was worried about having to pack it.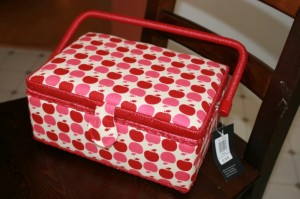 And of course, any trip for me wouldn't be complete without the purchase of a bag or some sort. So on our last trip into London I found this little cutie! It was meant to be since the price tag matched exactly with how much money I had left in my wallet. Clearly it was asking to be taken home with me.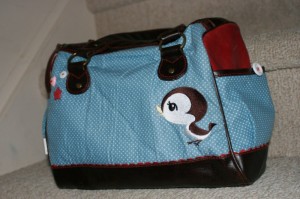 I hope to get creating again on the weekend for sure. I'm off to scrapbook on Saturday and Style School starts Sunday so it should help kick start me for 2010!