So yeah, I'm Canadian and I can mediocrely skate. I can roller blade. No cross overs, turning is okish, stopping involves walls and other people usually. But a few weeks ago I went to see a roller derby play off game and well, I was hooked.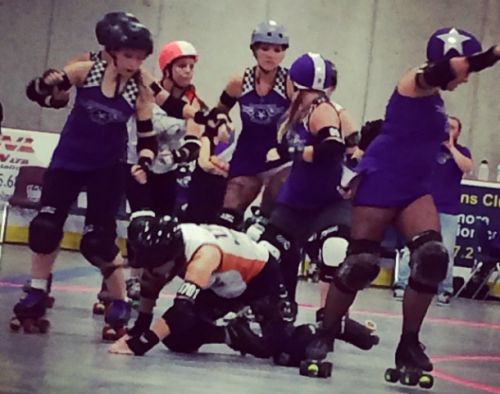 Then I watched another game in another city.
Then I watched a scrimmage at the park which was also a 'Meet and Greet'.
Then I signed up.

If your localish and want to sign up too, click the banner.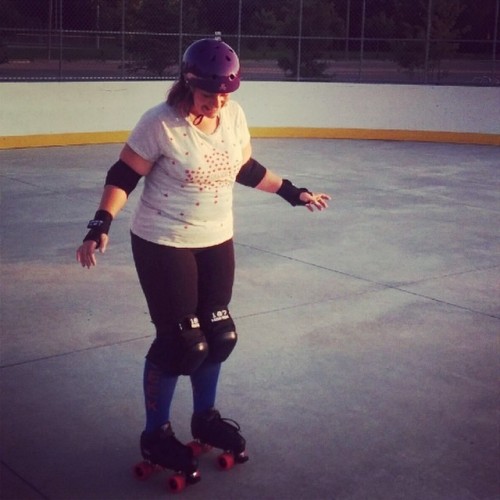 There I am practicing at the park rink. Looking tentative but honestly I did really well. I did tumble after about an hour, then was quite wobbly for a few minutes and I realized I should probably call it a night and get off my skates (I did do an hour of personal training that day and get a painful type of massage on my hip area which I had iced before heading out). I even managed to get up unassisted on my own after lying on my back and staring at the sky for a moment.
I'll have to warn everyone if I'm away from school unexpectedly on a Monday morning it's because I did something bad at practice Sunday night!