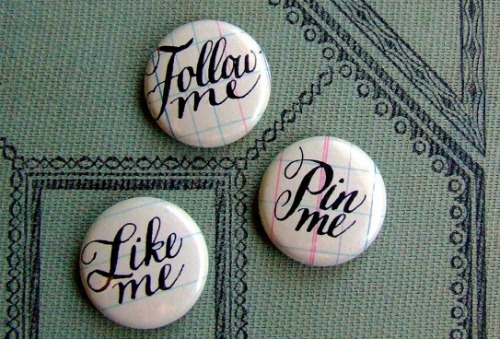 Image of badges taken from K is for Calligraphy on Etsy.
Just wanted to take a moment to thank everyone who pops by here and read my blog. I know it's for me and blah blah blah but it's really nice to know there are people on the other end of this thing. If you follow me here or on Twitter or like me on Facebook or whatever I really appreciate it and I hope I return the favour in some way.
If you do something cool and I don't know about it yet please point it out to me because I believe in sharing the love and shouting it from the roof tops when there's cool stuff to be found.
Thanks!