So there's this whole obsession with 1930's fabric for quilts.  While at the Creativ Festival I couldn't resist picking up a . . . few fat quarters. I looooved these prints and the jelly roll thingie, which I have no idea how I'm supposed to use but I'll figure it out.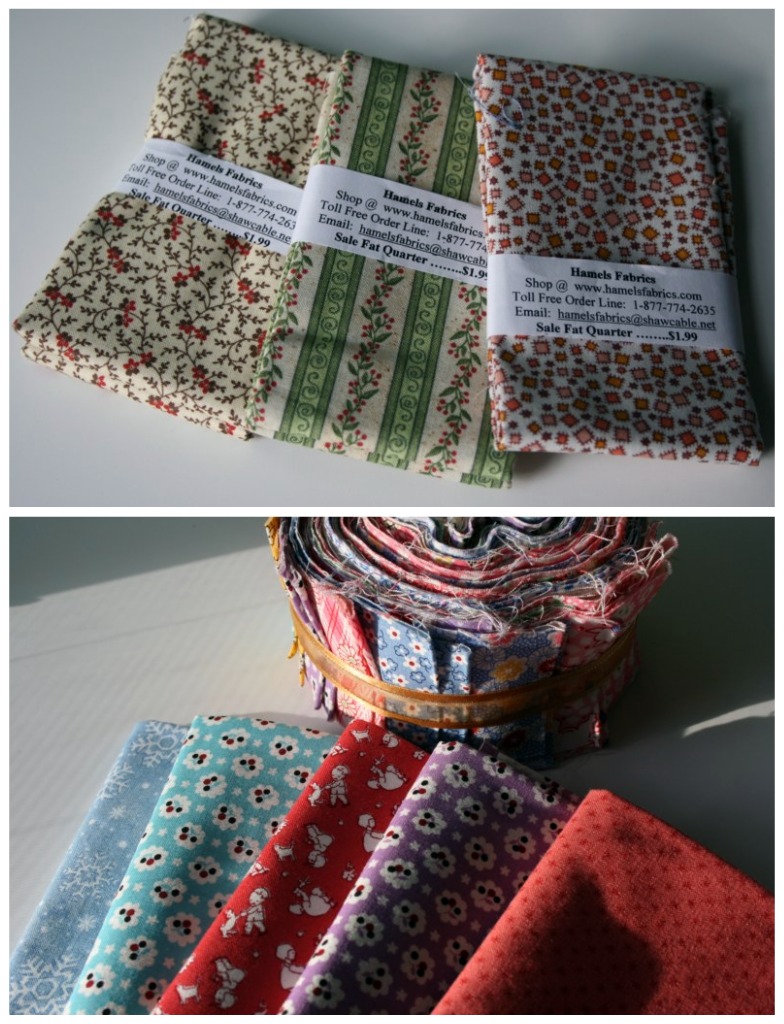 Top trio is from Hamel's Fabrics and the bottom stash is from Garden Thyme.
Then here's the other things I picked up that are just fun really, not 1930's ish.
First haul if from Sew Sister's Quilt Shop in Toronto. I also had no idea just how many cool quilting shops are relatively nearby.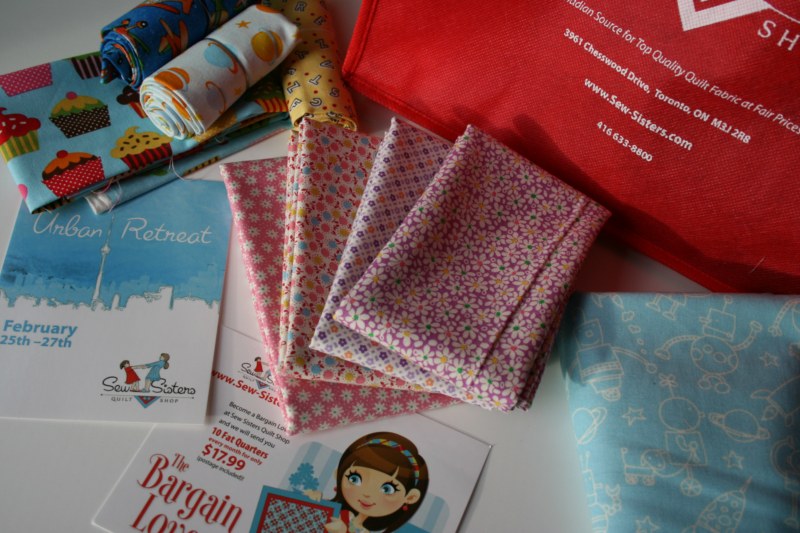 This fun stash if from Country Concessions. I plan to use it for crayon and car cozies, and the fun Dick and Jane print will be my ipad cover (once I save up enough to get it).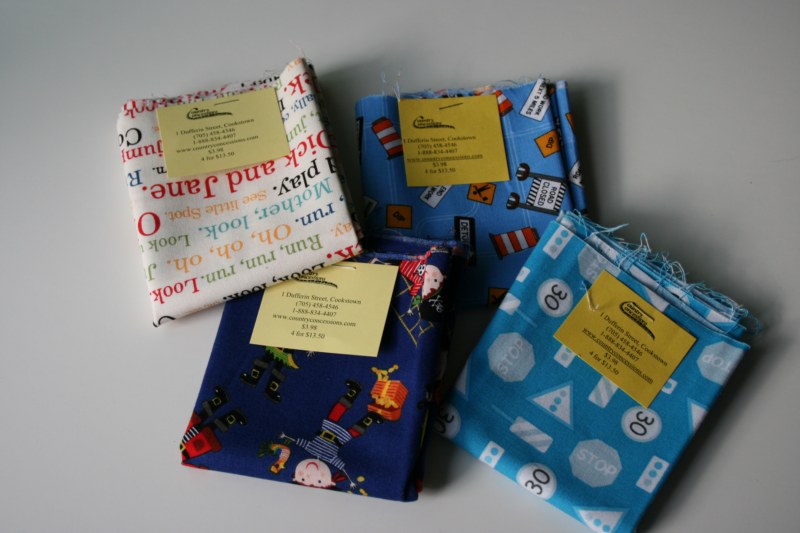 Here's the neat prints I grabbed at the Quilter's Palette booth. Again for fun kid projects.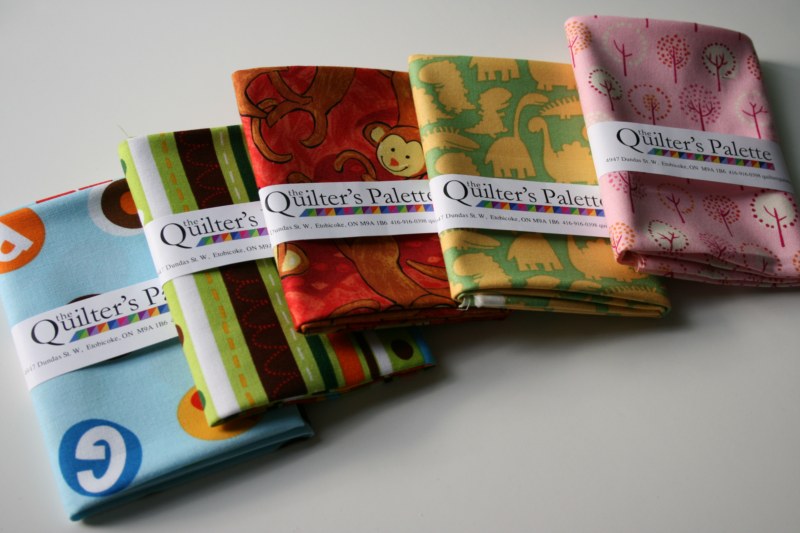 Last one, I said there were many, is from the Quilters' Line. More fun kid themed things, and some woodgrain because that's just cool.