A little while ago I stumbled upon some really fun looking craft books I wanted to order.  For some crazy reason I couldn't find them here but I did stumble across them on Amazon UK.  Lucky me my in-laws live just outside of London right now and so I ordered and had them pile them into their 'returning home for a Christmas visit' luggage!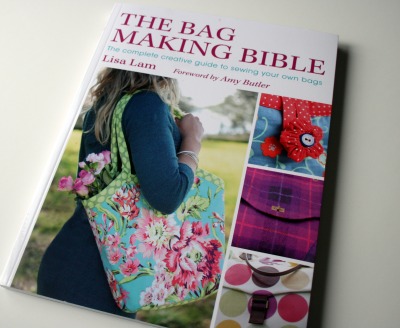 This first one is absolutely PACKED with information.  I've only flipped through it once so far, and the kids were around so it wasn't exactly a 'deep' reading but I love it!  It's called The Bag Making Bible by Lisa Lam of U-Handbag and has a forward by Amy Butler.  I have to admit, despite my newfound love of creating bags, I had no idea about her site.  It is also fabulous just like her book! Sadly it seems the book won't be available this side of the pond for another month or two so hope you can wait (or have a British connection).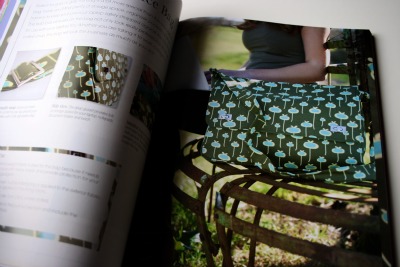 I *must* make this one, it's like a grown up messenger/laptop/purse/bag/awesome thingie.  I need it.  The instructions are fantastic in this book and it really explains in detail how to use all sorts of fun hardware that really enhance the appearence and functionality of the bags.  Some of the things I don't even know the names for, so I guess the book will help greatly!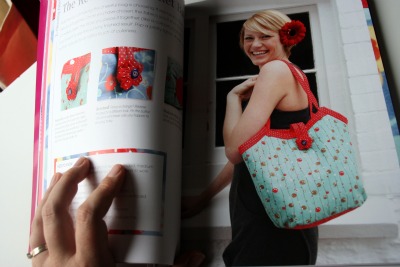 Here's another glimpse inside.  The fabric choices are fantastic too!  I think I might have to make another tea and go curl up with this book again.
Lisa also has a section of free tips on her site if you're in need of some info or if you'd like to preview her informative and entertaining writing before you rush off to try and get your hands on a copy of this gem!