After about a year of communicating I finally met up with fellow crafty chick Cristina of Craftee on Friday night. We went for some yummy food and wandered around to some creative stores. She spotted this little teeny tiny ironing board at the thrift store and I thought it would be perfect for when I use my little teeny tiny mini iron to put my labels on. It was covered in a icky fabric so I decided to recover it.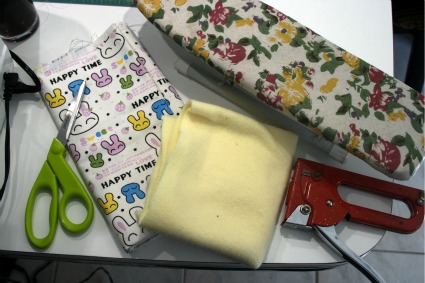 It was just a piece of wood with batting and fabric stapled on it so I went with that design and put my own batting and material on it.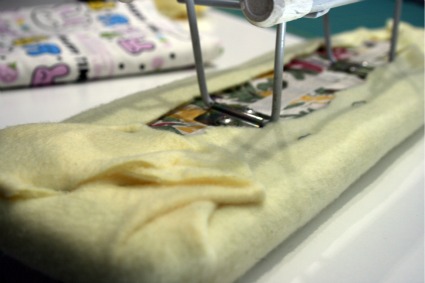 I chose a fun Japanese canvasy type fabric since it's a little thicker than just a quilting cotton.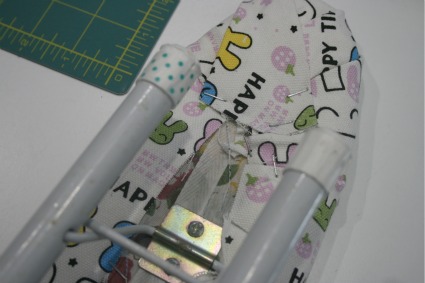 Now ironing on my labels won't seem so work like with these cute little bunnies looking up at me!