I had this entire post written last night and just had to add one more image. When I woke up my browser had crashed and despite hitting 'save draft' there wasn't one. Grrrr.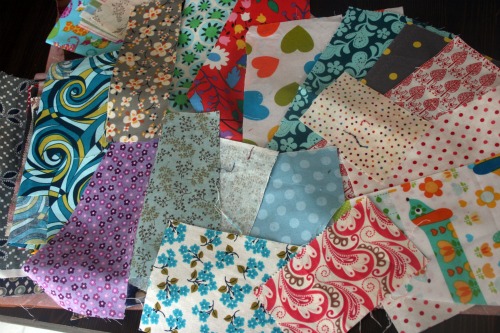 On a good note I get to relive all the goodies I was sent! My first package come from Ali in England. Pardon this first picture but I took it at night, which is a good thing because the delicious chocolate treats didn't make it till Mr Sun reappeared.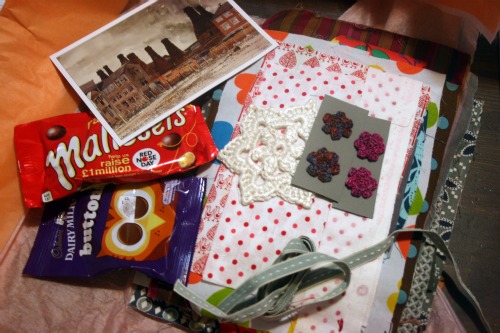 She makes these awesome little crocheted snowflakes and I shamelessly asked her if she could send me one.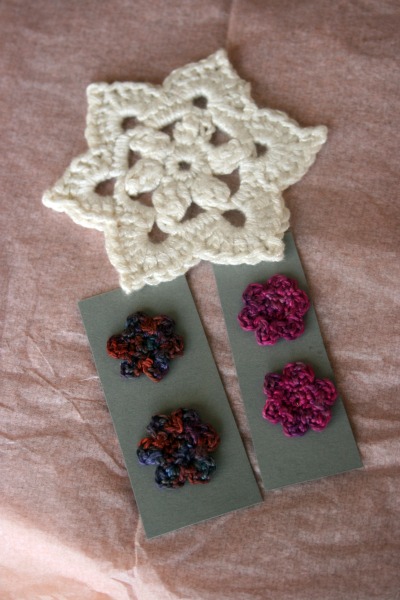 There were such fun things in my package. Scrap swapping is addictive. It's like small scale fabric collecting/hoarding but for free!! The best of so many worlds.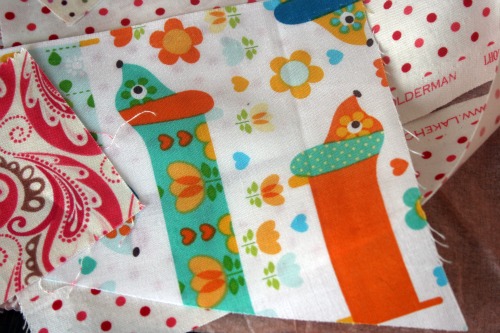 I know wiener dogs have a fancy pants long technical name but can't the world just hold vote and agree that 'wiener dog' is much more awesome than Dachshund?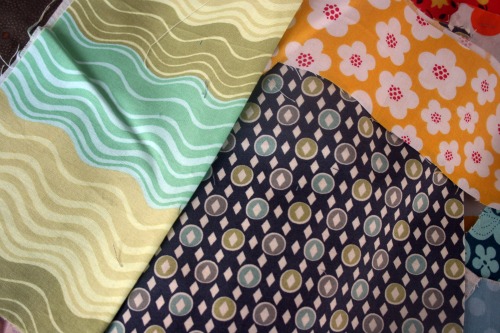 Here's a peek of what I sent her. You can see all of it on her lovely blog post.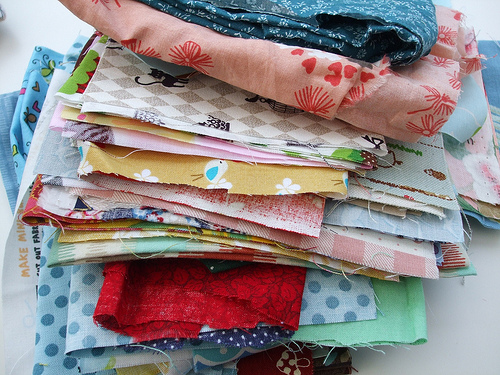 Along with some handmade fun.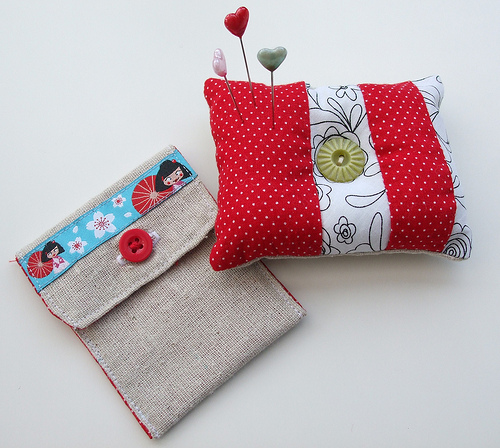 And because there was an extra person I had 2 partners and sent the lovely Victoria some fun things. She wasn't able to participate after all and tried to back out but I said I'd send her some stuff anyway. I think I can spare some fabric.