I'll let you get over the shock . . . .
I had it all cut out and almost ready to go when I found this cute little tree print at the bottom of my fabric crush drawer and now I'm rethinking my choices. The main fabric is this cute Little Red Riding Hood print.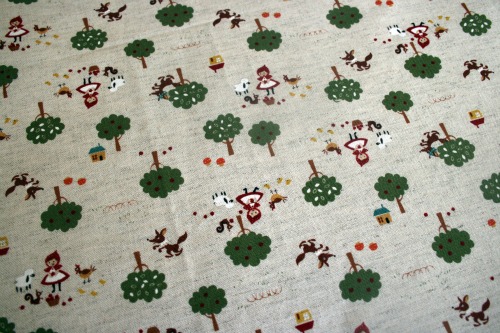 Then for the side pockets I've got this brown polka dot fabric lined up. For the big pocket I've got the red polka dots ready to go.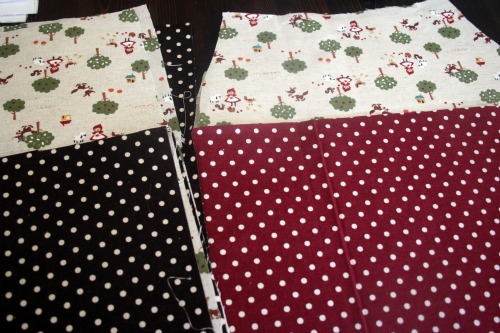 But then I stumbled upon this fun brown fabric with little apple trees on it. The colours fit with the bag perfectly but I'm wondering if it would be overkill. Thoughts?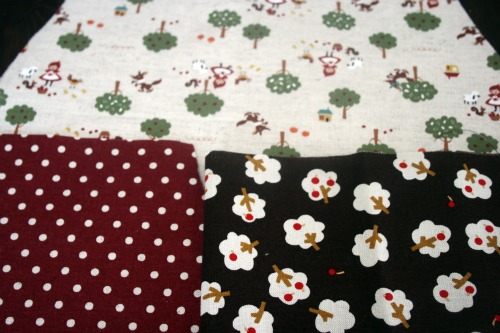 Here's what the bag looks like assembled, front view and back view. It's from Quilt a Bag, my new favourite purse making store.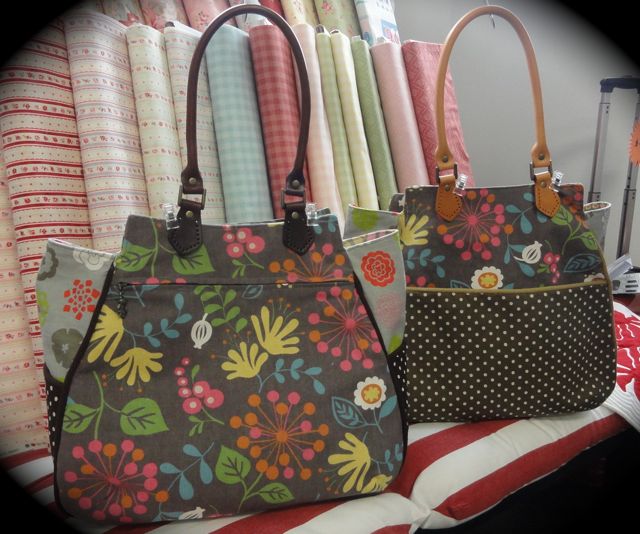 The lovely Pheobe at the store was worried about selling me the pattern since English is not her first language and she's not sure the instructions are well written. I offered to be brave and give it a try. So far I've just cut out all the pieces but over the weekend I hope to get down to some actual sewing. Wish me luck!