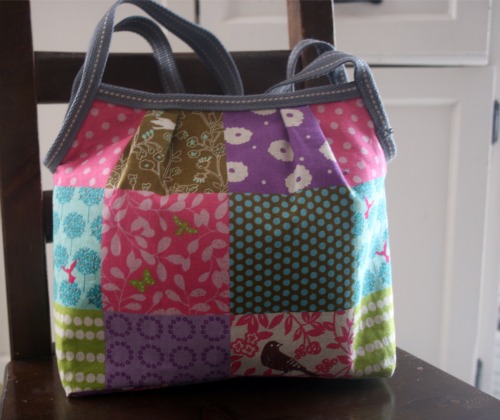 The ladies at work think I'm some sort of super woman.  I went into work today with 3 purses, hemmed pants, repaired pants and my Little Red Riding Hood bag.  Luckily it was a rainy weekend and the boys did a lot of snuggling on the couch with Daddy watching movies like Ghostbusters and Spiderman.
So here's the parade of things I finished up this weekend.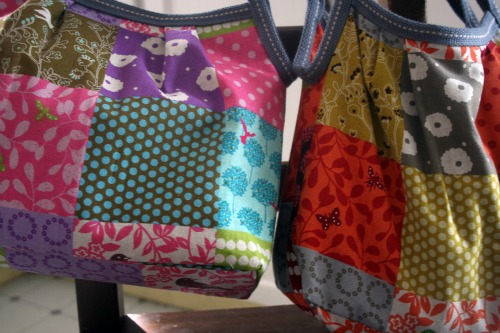 I parted with some of my treasured Echino fabric to make the vest bag on the left, mine is on the right.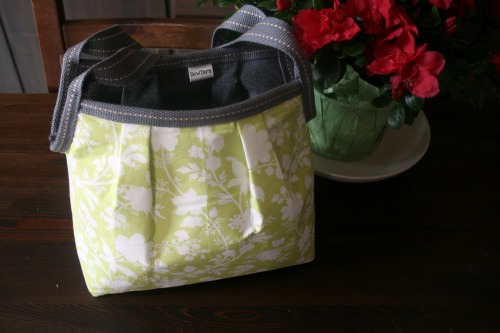 I made 2 of the vest bags in green for a lady at work who's giving them to her daughters.   One was already done, but I got this one finished on Saturday.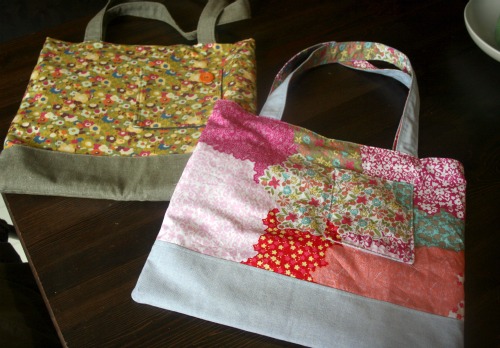 My friend wanted a bag just like mine from KimmyKingsbury.  She found some fabric she loved and I created her own little copy of my bag.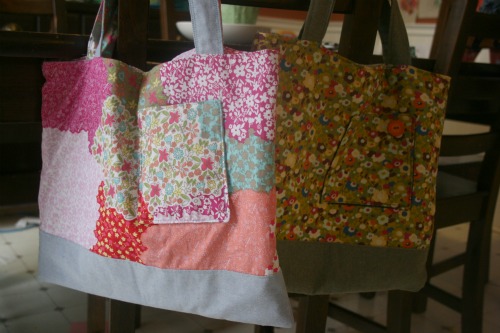 Funny thing is I just packaged up 2 Kool Aid totes to ship tomorrow.  It's been a productive last few days!