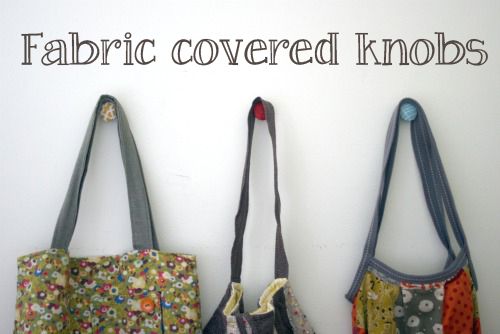 You will need: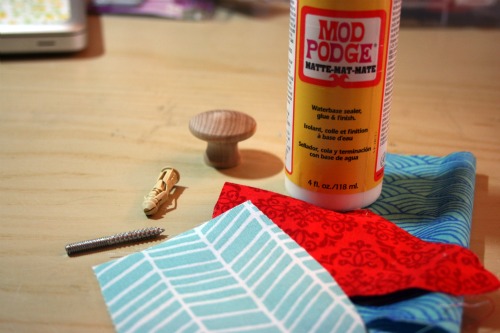 Some fabric scraps
Modge Podge
Knobs (screw pieces if they don't have them)
Wall anchors
Cut a scrap of fabric and wrap it around the knob to cover it. Pour Modge Podge on the front and smooth it down saturating the fabric and gluing it to the knob.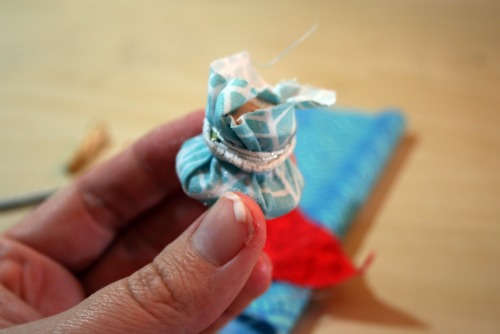 You can secure it with an elastic to help it dry in place. Once it's dry trim away the excess fabric.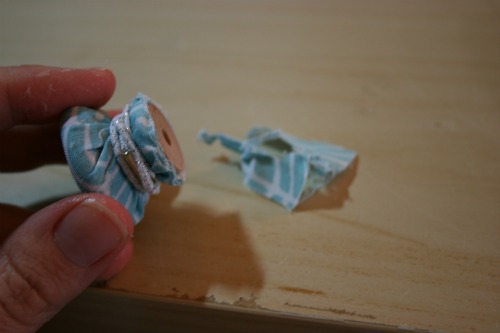 The knobs I bought didn't have screws on the end so I had to glue some in.  If you're repurposing cabinet handles you may not have to do that step.  I choose 3 colours that would compliment my handmade art wall.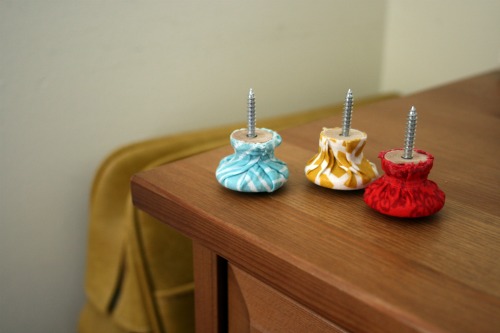 Decide on your spacing and drill holes in the wall.  Secure the anchors and make sure they are flush with the wall.  Then simply screw in the knobs.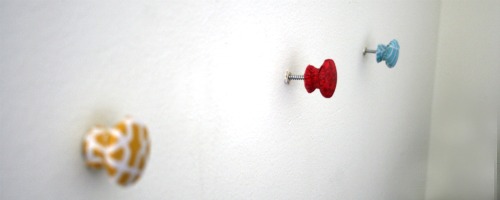 The next step is the best, hang your accessories!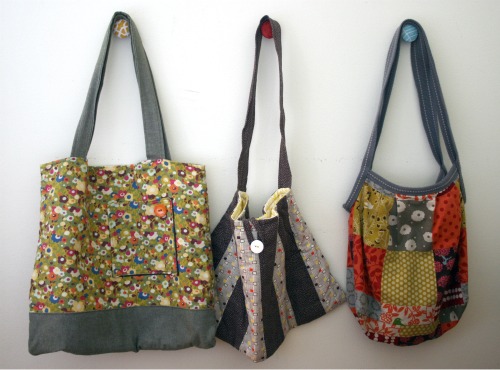 I used mine to display my growing tote/purse collection. Bags are from (left to right)
Kimmy Kingsbury, Hot Butter, and me!