So I've decided to dedicate Fridays to sharing all the creative people I've found as a result of this blog endeavour of mine.  I've got a pile to work through and I'd like to start with Blue Calla. Met her at a little Mommies night out thing a few weeks ago and, thanks to my weakness for all things tote/purse/bag related, I made a purchase.  Here's the wonderful little number I bought.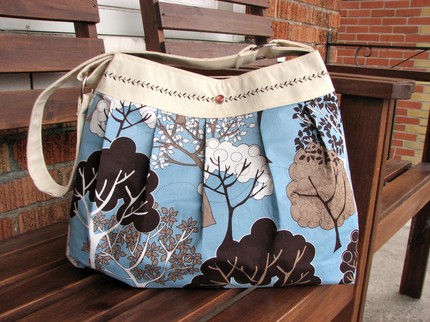 She uses such nice fabrics and the patterns are very stylish. I've been using the bag since, almost everyone comments on it. I learned from my Hot Butter purchase that people like fun one of a kind bags and usually ask, "Did you make that?" so I grabbed a bunch of her business cards and I've been giving them out when people ask!

Here's some more of her great stuff.  Find her on Facebook where you can see her entire fabric selection!