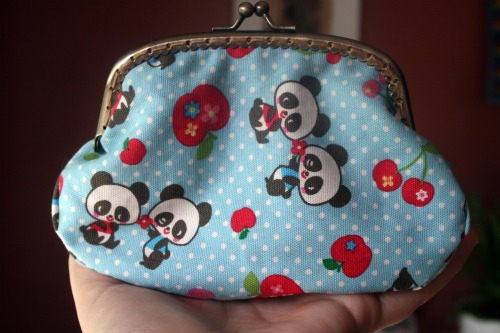 Let's ramble shall we?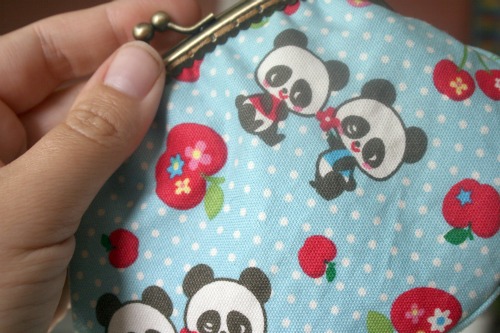 I made another coin purse, as I was mentioning the other day, I'm really excited with how it turned out. I kinda sorta drafted the pattern myself using the store bought pattern for the small purse and all I went well!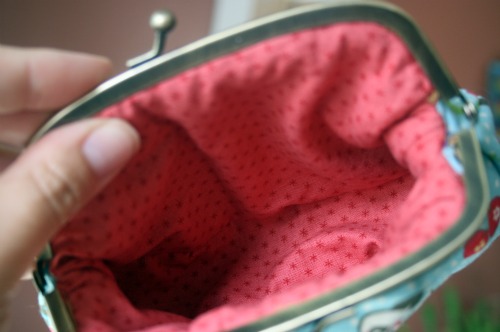 I used a really fun cotton & linen blend, a Japanese prints from my fabric crush drawer. Inside I used a random cotton FQ I had lying around. Sewing the hardware on is a bit tricky, apparently they have glue on frames but somehow I feel like that's cheating. I'll stick with my tricky, finger reddening, slightly pain inflicting stitching.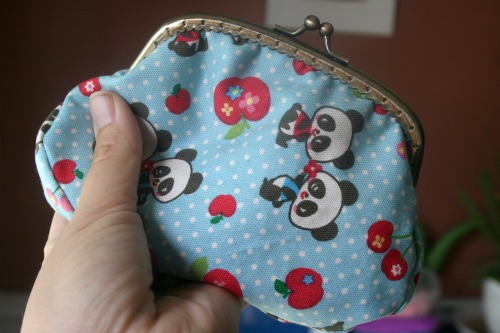 And under the category of sharing the love Thursday has a GINORMOUS giveaway going on right now to celebrate her 1000 followers. Head over and enter part 1, part 2 and part 3. I contributed a cup cozy to the pile o loot.