Ok I have some linky love to share.
The lovely Janee has done a little interrogation post all about me, complete with bed head photo.  And of course there's a giveaway involved as well.  So head over and enter before Friday!
If you're a creative blogger, or have just been reading creative blogs for a while you probably already saw Scoutie Girl's interview with Leigh-Ann from Freckled Nest but I wanted to point it out. It's full of some great backstory on the growth of Freckled Nest and ideas if you're on a mission to grow your own crafty empire. My favourite part was this behind the scenes photo in the interview, LA hard at work shooting my blog banner!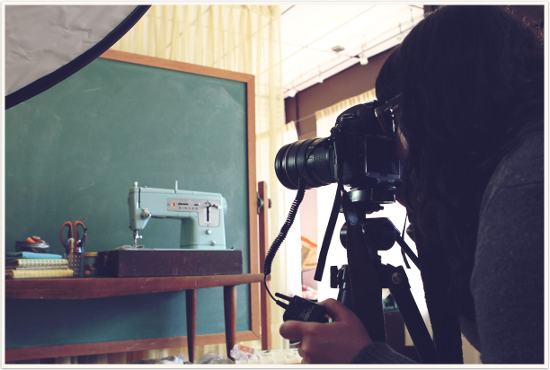 Amy has re-emerged with a fun new site, Amy is the party.  She's featuring guest posts all this week.  It's all summer themed to get you all geared up for some summery fun.  My DIY post will be up Saturday.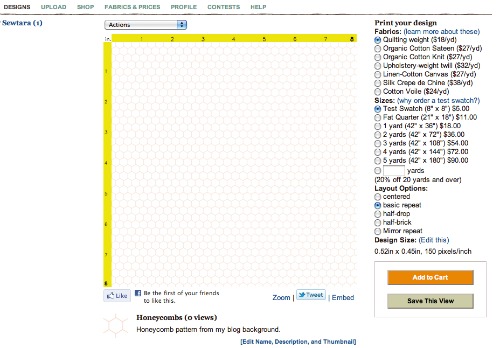 Annnnnnd I had a bit of a brain wave and wandered over to Spoonflower and turned my block background image into some fabric!  I've ordered a test swatch to see how it goes.  It's hard to tell from the image on the screen just how it will look in person.  Very excited to get it!