I have a table at a craft show Friday and Saturday and I've had this apron lying around for a while. So the other night I decided to do something with it.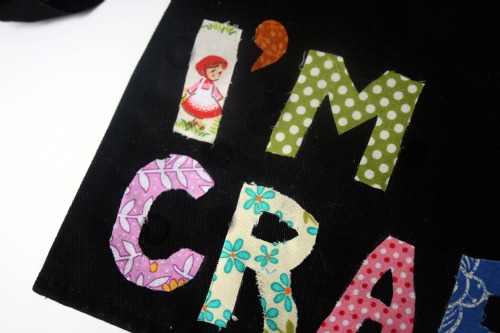 I raided my scraps and hand cut some letters. Then I used heat and bond and ironed them on.
I made sure to keep cute little red riding hood intact for the I.