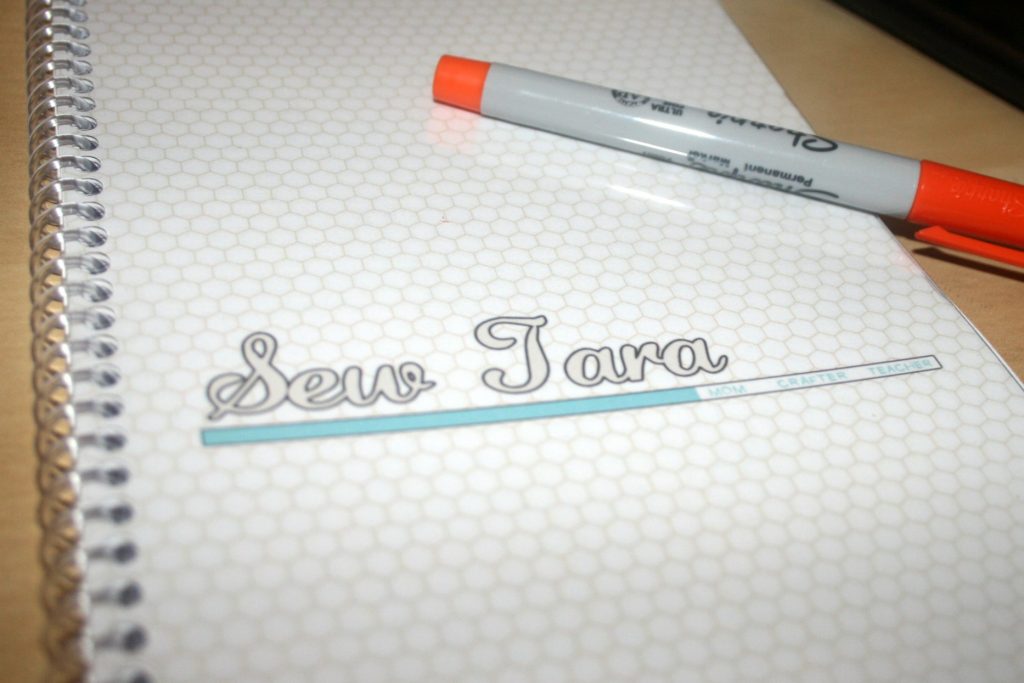 So, I know I've said it before, but having a blog, online shop, family and 'real' job gets tricky to balance. I've been missing opportunities and dropping the ball on things because I've been *gasp* disorganized. I decided I needed to unplug in order to feel organized by going back to pencil and paper and planning things out. I started to poke around Etsy looking for printables or a complete planner but nothing was fitting exactly with what I wanted. I spent some time thinking about what my needs would be and made a sketch. A very professional sketch with my finger on my ipad.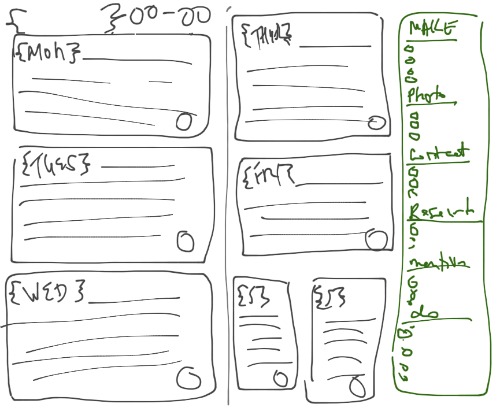 With no idea how to go about making a graphic printable or a PDF I turned to my friend Mollie for some advice. I have no many things on my to learn list and graphics and PDF creation are on it. However, the sweet Mollie just went ahead and quickly whipped something up, and it's stinking perfect!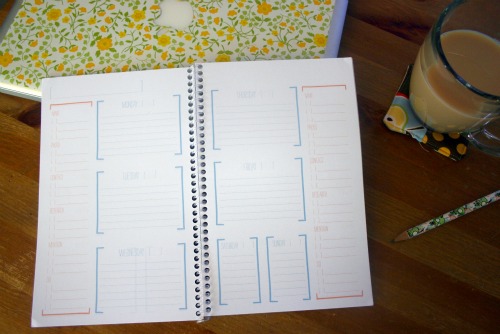 Here's a close up.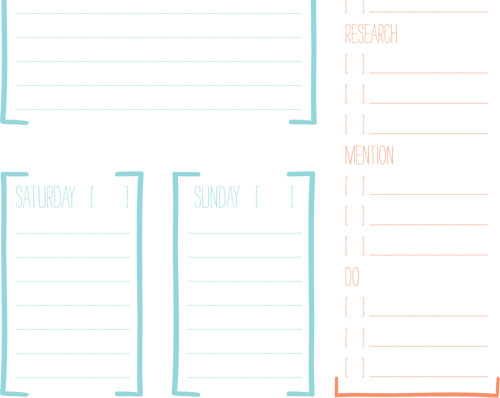 It has a 2 page layout for the week with 2 columns ready for listing To Dos and checking them off as you go. She squared things up a bit and created some balance and even added some pretty colours. We thought it was pretty comprehensive as a planner for a blogger and so we're going to share!
Click to see and download the calendar
I printed mine on 32lb white paper, double sided it and made up a cover based on some of LA's blog redesign drafts. I took the pile of paper over to Staples and for around $11 they cut the pages in half, added covers and coil bound it. Voila my very own custom made planner!