I was driving alone in the car the other day, a rarity, and I realized maybe I've been to hard on myself. I've felt pretty unproductive since school let out. I had high expectations that I would be able to catch up on things, and get the To Dos to done and set some things into motion that are still only just ideas. July is almost over and I don't feel that I've caught up, or gotten ahead.
Then driving I started to think how it was a year ago, almost exactly, when my shop went viral for a pillow I made mostly as a joke. I spent August recovering from that.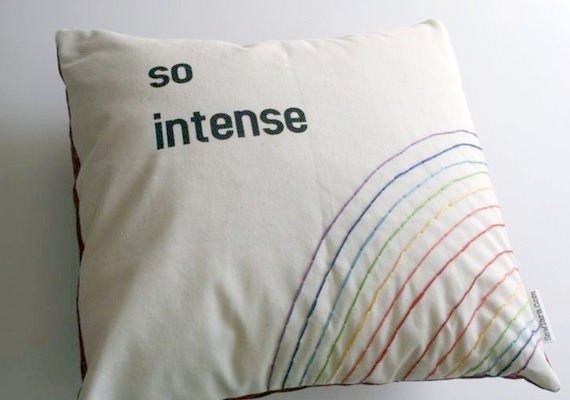 Then on labour day weekend things got insane again for my Caffienating cup cozy. I spent the fall and winter recovering from that.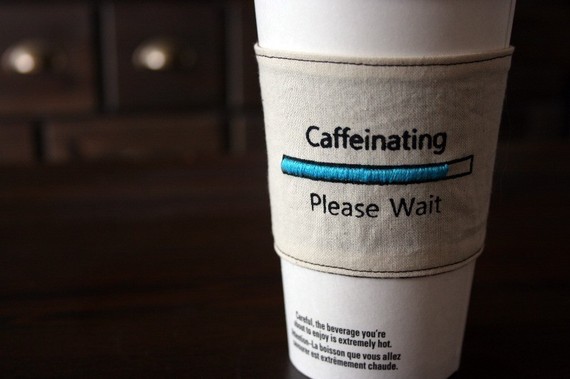 And I realized all the things I've accomplished in the past year.
– I balanced being a mom, teacher and crafty blogger/shop owner
– I survived hundreds of sales in my shop & been on the front page of Etsy
– I've learned how to screen print (from building a screen to washing out ink with my self made 'pressure washer')
– my mad self taught sewing skills have grown a bunch
– I've started taking much better photos, thank you natural light
– I edit photos in the blink of an eye, thank you Picnik (take that winter in Canada with few hours a day of sunlight!)
– I've introduced myself to Photoshop and we're getting to know each other
– I own a 1″ button machine and know how to use it
– I've made new friends at my local postal office, fabric stores, online and in person
So I think really, I'm not doing too bad after all.