Ok I think it's that time again.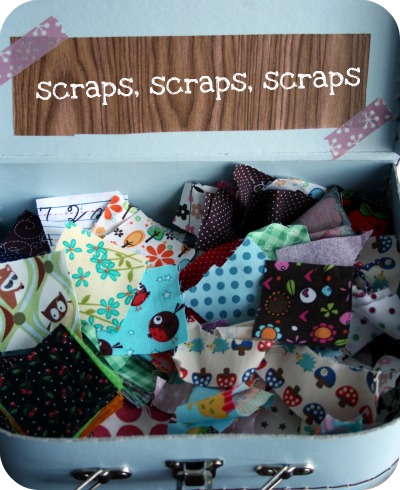 I'm totally ready, in fact I've already got 2 little packages of scraps and goodies all sealed and ready to go! Now I just need people to send them to. Been doing some summer sewing? Have a pile of scraps?
Soooooo leave your name here, make sure there's an email address/blog/contact info and I'll find you a buddy.
I'll leave the sign ups open until Friday night, August 12th, and then I'll match us all up and let you know Saturday who you're partner is.
The keep everyone happy guidelines:
– scraps must measure at least 2 inches by 2 inches, there is no maximum size but it is supposed to help you destash your scrap bin so sending fat quarters probably won't help with that.
– scraps must be clean, and in usable condition
– scraps can be new fabric or vintage reclaimed pieces
– fabrics should be of relatively the same weight (cotton preferred) to allow for quilting, or mixing with other fabrics and use in the same project
– be ready to send 10-ish ounces to your partner by Monday August 22nd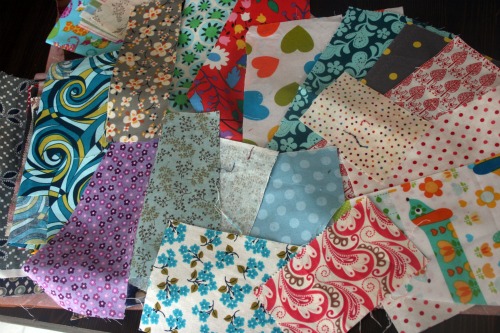 Feel free to add some other goodies or random items if you wish. Check out blogs or shops to get to know your partner, send an email and be friends, most importantly have fun!
Sign up below!