Here's my scrap goodie bag giveaway! Cup cozy giveaway is here. Feel free to enter both. Sorry, giveaways are all done.

One lucky winner will get 10 ounces of fun scraps from my stash! I'm sure I'll toss in some other fun goodies too. Picture below is just a random scrap photo I had, actual scraps will vary.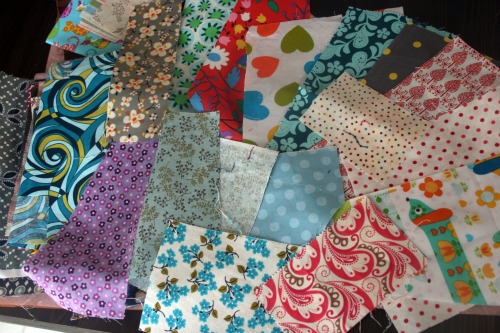 Leave a comment and good luck!