This post is part of the Craft Book Month blog hop at Craft Buds.
Here's what I made, it's a wallet from Bags–The Modern Classics: Clutches, Hobos, Satchels & More
by Sue Kim. I love this book and have about a zillion pages tagged as 'To Do'.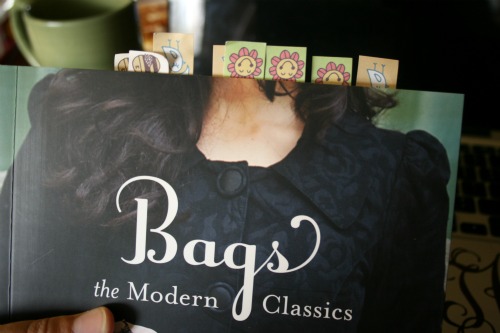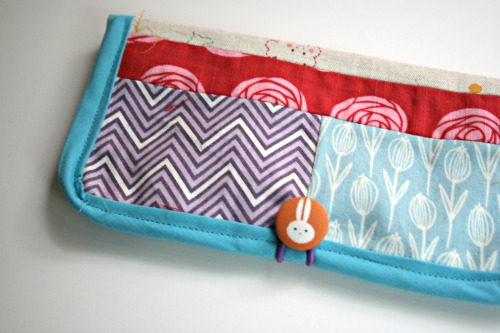 I love the wallet, it's super cute but it did reaffirm my hatred of bias tape.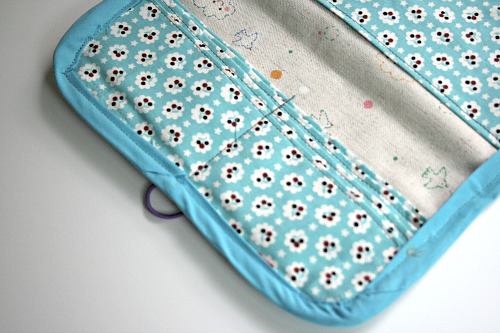 Initially I made my own nice red bias tape using left overs from this wallet I made, but I had a super difficult time catching the stitching on both sides. Instead I went for commercial made stuff which went better but still isn't great. I have no idea how to manoeuvre this stuff around curved edges!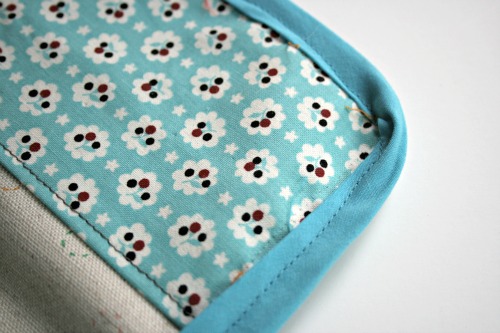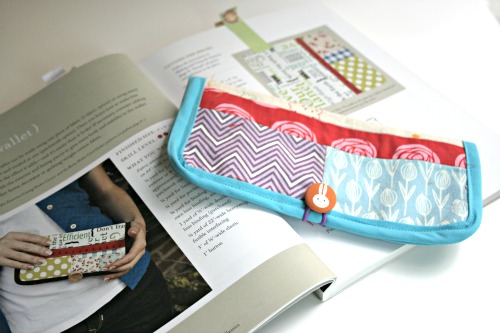 All month long in September, Craft Buds will celebrate sewing, quilting and all kinds of craft books by shining the spotlight on new releases, interviewing authors and editors who make the magic happen and giving you a chance to win.
Blog Hop
Week One
Sunday 9/2: Hopeful Threads / The Jolly Jabber
Monday 9/3: Stitchery Dickory Dock / Me Sew Crazy
Tuesday 9/4: Olive & Ollie / Sew Sweetness
Wednesday 9/5: Fabric Seeds / The Busy Bean
Thursday 9/6: CraftFoxes / Stitched In Color
Friday 9/7: Katie's Korner / A Prairie Sunrise


Week Two
Sunday 9/9: Sweet Diesel Designs / missknitta's studio
Monday 9/10: Sew Tara / Clover and Violet
Tuesday 9/11: Sew Fantastic / amylouwho
Wednesday 9/12: Projektownia Jednoiglec / Two More Seconds
Thursday 9/13: Ellison Lane Quilts / Don't Call Me Betsy
Friday 9/14: Live a Colorful Life / LRstitched


Week Three
Sunday 9/16: Fairy Face Designs / Canoe Ridge Creations
Monday 9/17: Inspire Me Grey / Freshly Pieced
Tuesday 9/18: Lindsay Sews / The Cute Life
Wednesday 9/19: The Littlest Thistle / Sew Crafty Jess
Thursday 9/20: Urban Stitches / imagine gnats
Friday 9/21: Sew Bittersweet Designs / The Plaid Scottie

Week Four
Link up your craft book project at Craft Buds from Sept 23-30 from your blog or Flickr account, and enter to win prizes. Winners will be announced on Monday, October, 1!
To participate in the month-long contest, link up any project you've made from a pattern in a craft book. That easy! Say a little about the book, the project, how you personalized it, etc.
No time to create a project? This month, just follow Craft Buds and comment to win some new craft books and lots of giveaways! They'll also have expert Q-and-As to show you what it takes to write a craft book, from the initial idea to the layout, photography and the actual printed product.