Ok I'm sooo ready for this.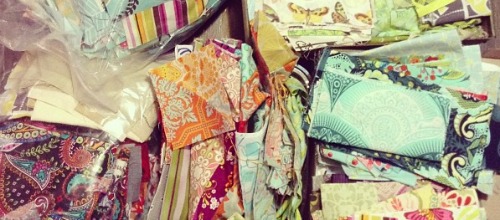 I think I'm so ready that I'll play twice.
Fine print –
– scraps must measure at least 2 inches by 2 inches, there is no maximum size but it is supposed to help you destash your scrap bin so sending fat quarters probably won't help with that.
– scraps must be unwashed, clean, and in usable condition
– fabrics should be of relatively the same weight, cottons/linens/light canvas so allow for quilting or use in the same project
– be able to send 10-ish ounces to your partner mailed by May 27th
Leave a comment with your blog or email and I will match us up on Monday May 20th and send an email to you and your swap buddy.